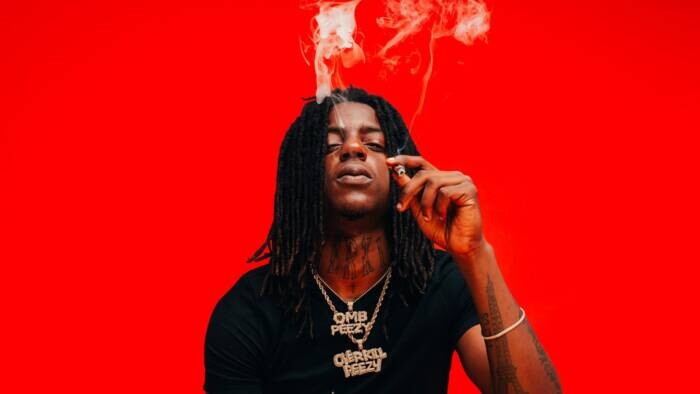 The recent visuals, live performance videos, and music videos from OMB Peezy's Too Deep For Tears project have been delivering new material to fans with consistency, week after week. With his new focus, he opts to release free music on his YouTube channel, and the latest offering is "Not Just Anybody." In it, he opens up about dealing with the pressures of being on the streets.
Additionally, the 300 Ent artist recently shared the visuals for "Lefty" and "Cold Days" as well. He has also released new performance videos for songs such as "On My Way," and "Smile" "Soul Ties." from the aforementioned project. Presented in a chandelier-lit room and backed by some beautiful string instruments, the new visuals feature an elegantly dressed OMB Peezy. His recent collaborations include "That's Life" with LBS Kee'vin.
Jacquees assisted OMB Peezy on the track "Right Here", included on the release of the project. Previous singles include "Love Is Blind." These recent tracks feature guest verses from Jackboy and King Von, and they follow up Peezy's viral "Big Homie." The mixtape In The Meantime, which Peezy released earlier while he was working on Too Deep For Tears, has also been receiving great reviews from fans. Fans will enjoy some of the songs on "In The Meantime," such as "Sleep At Night" and "You Know How To Love." Prior to that, there was 2019's Preacher To The Streets. 
© 2021, The Millennial General. All rights reserved.