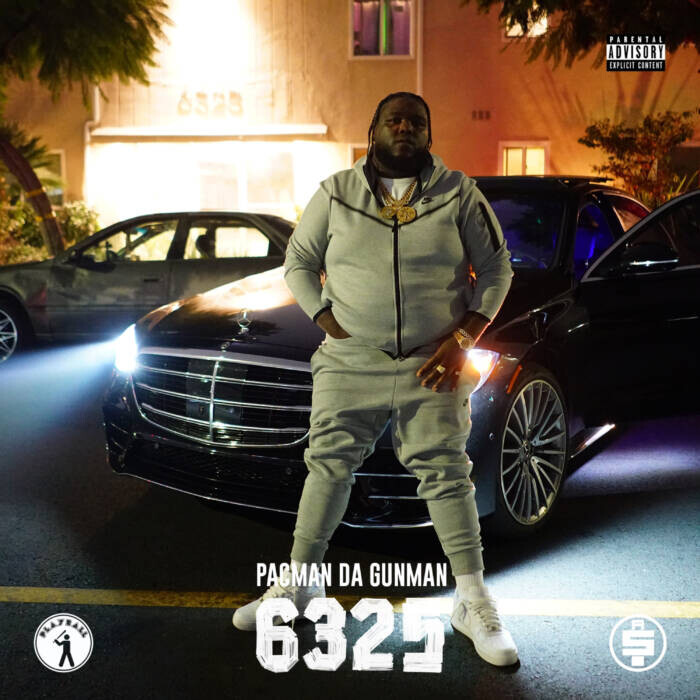 Pacman da Gunman of Nipsey Hussle's All Money In No Money Out Records is an artist that has been a cornerstone of LA's recent wave of outstanding talent. Today he arrives with his latest project, '6325', after dropping the bouncy "Spin Again" single last week. '6325' displays Pacman's unique ability to create a vibe where street music collides with the mainstream.
One of the tracks on the record, "City Love", features Nipsey Hussle on the chorus, an ode to LA and Crenshaw with Pacman doing his thing on the verses, over the Kacey Khaliel produced beat. Coming up with Nipsey, Pacman learned the complicated ins and outs of the industry early on. Pacman grew up in the Crenshaw district of Los Angeles, the same neighbourhood as Nipsey. Their upbringing is what brought them together and Pacman looks to continue instilling his values and carrying on his legacy through his music. This project follows Pacman's 'Less Is More' EP from earlier this year, which was filled with blockbuster features as well as solo tracks that showed Pacman's capabilities as an emcee continuing to rise through the ranks. It featured club bangers like "One Piece" Ft. Wale and "Did That" Ft. Icewear Vezzo, as well as the triumphant Mike & Keyz produced "Zero Tolerance", featuring Nipsey Hussle and Mozzy. Prior to 'Less is More', Pacman released his 'Lord Knows' project in early 2021, a collab project with Yhung T. O. "I feel like the best music comes from experience," Pacman said in an interview with Billboard. It's that mantra that has allowed Pacman to become your favorite rapper's rapper. Having an independent hustle, Pacman seeks his own collaborations and has been able to connect with artists of all sizes from all cities. '6325' is another example of an artist who has never stopped working, while doing it his own way. With 2021 seeing Pacman drop 3 incredible projects and 2022 shaping up to be a massive one, this is just the beginning.
© 2021, Seth Barmash. All rights reserved.