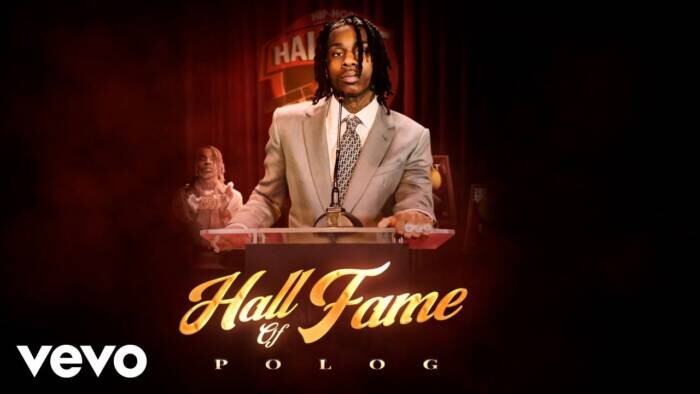 The British rapper Polo G released his third studio album this weekend, Hall of Fame. The album boasts 20 tracks along with contributions from artists like The Kid LAROI, Lil Durk, G Herbo, Lil Wayne, Rod Wave, Roddy Ricch, Young Thug, Nicki Minaj, and Pop Smoke. As well as securing Polo G's first Billboard 200 number one album, Hall of Fame is also projected to do so thanks to 135,000 album equivalent units that are lower than initial expectations, thus keeping him ahead of the pack. 
   
 
Some of the visuals for the same project have already been released "Rapstar," "No Return,"  "Gang Gang," "Epidemic,"  "Painting Pictures" and "GNF (OKOKOK)," — now,  With his latest video, "Party Lyfe," the rapper adds a youthful experience to that, a song which features DaBaby to commemorate years of struggle and strife: 
 
"We live a party life, turnt up all night, enjoy the moment, you fought the hardest fights, wipe tears from your eyes, it feel good, don't it? Take off and let your hair down, went AWOL, I see you here now, watch the gang ball, they all care now, and every claim false, we don't care about…"  
 
Arrad directed this Terrence Rolle, Messy, and Ben Billions-produced track, featuring a group of women relaxing by a pool before Polo G and several extra-beautiful celebs turn things up. A little later in the evening, he joined DaBaby at a packed club for an even more intimate encounter. All of us have returned to the outdoors for the summer. 
 
The Hall of Fame follows THE GOAT, a 16-song work in which a number of stars contributed to NLE Choppa, Mustard, Juice WRLD, Lil Baby, and more. A first-week sales figure of 99,000 album equivalent units landed this project at number two on the chart. 
© 2021, Jonathan P-Wright. All rights reserved.