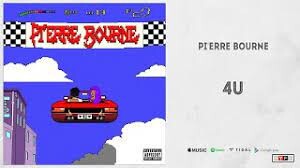 Renowned producer and Atlanta-based artist Pi'erre Bourne entered the second quarter of 2021 with a new single called "4U', also accompanied by a new visual. Full of good vibes, upbeat energy, good views and intriguing shots, the 4U visual is a worthy watch and listen.
As previously mentioned, Pi'erre is famously known for his distinct beats, so the fact that he wears both hats as an artist and producer, his audience gets to enjoy two gifts wrapped in one. Garnering almost 300K visual streams in less than 3 days, Pi'erre Bourne did not come outside this year to play.
"Yo Pi'erre, you wanna come out here?" — Yes he does. To stream 4U, play below:
© 2021, alanna. All rights reserved.