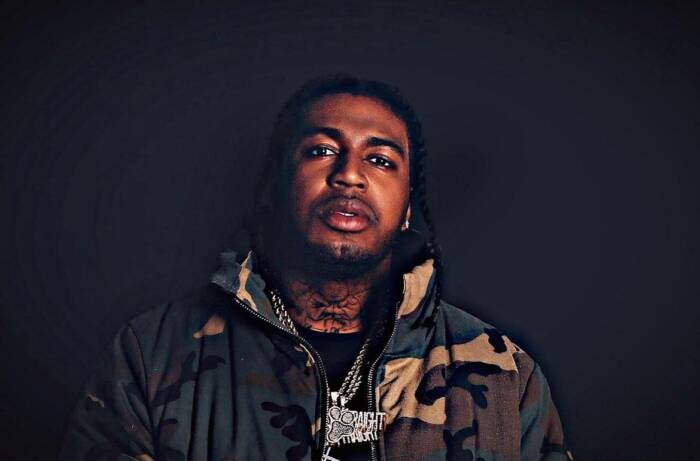 By: Kim Coco
Earlier this week, one of the most influential and recognizable Rapper's to put Pittsburgh on the Hip Hop map, announced that he's getting ready to debut a new project later this month. Trap Music Legend and West Side Pittsburgh native- OWEY, the mastermind behind the 2015 Mega Hit "WHOA" featuring Young Dolph and The Late Bankroll Fresh, made the announcement to eager fans that his new album: "18 MONTH RUN" via  FOREVER $TRAIGHT will release to platforms on October 15th. The highly anticipated 10 Track album is produced by JJR & DJ Banger and has features artists: ZIGG, BALLGAME BERRY and ASCO 100K. Although the track- list hasn't officially been released yet, OWEY did say that he kept each track at 2 mins or less. Over the past few months, OWEY, who was named the #5 Rapper out of Pittsburgh by Kulture Vulturez this year, released 4 songs off "18 MONTH RUN"- along with music videos for those tracks, with loyal OWEY fans running the YouTube views up for Track #5: "5 HOUR DRIVE" to a whopping 101K Views. He also dropped videos for: #8: "Crashing Out ft. Asco 100k", #9: "1227 Number" and #10: "The Address 2". Check out the music video for "5 Hour Drive" and Pre-Order "18 MONTH RUN" by clicking this link! 
https://music.apple.com/us/artist/owey/452287209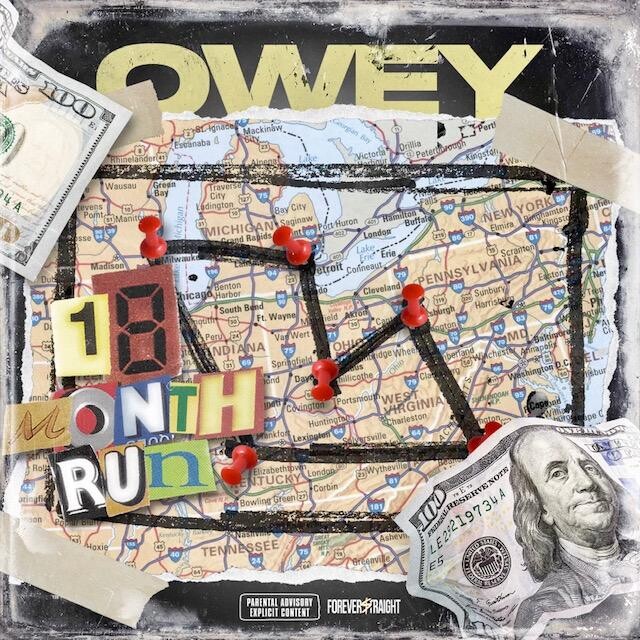 In 2015, OWEY quickly shot to fame and reached international success after the release of his hit single "WOAH" world premiered. It's the very song that OWEY credits for putting him on the mainstream map. The song features artists Young Dolph and The Late Bankroll Fresh. "WHOA" is the last record that he and his late friend Bankroll Fresh recorded before he passed away on March 4, 2016. OWEY explained how the loss of his friend Bankroll affected him on a personal level. The 2 had a genuine friendship outside of the music industry. OWEY talked about how Bankroll Fresh never got the chance to see the success of that record- "WHOA" but did say that he felt his friend Bankroll left him with that song- as a gift that would last for years to come. The gift – Bankrolls voice and lyric's on the Mega Hit track that would turn out to be the biggest record of OWEY's career.
During his career, OWEY has gone on to collaborate with: Tyga, Gudda, Riff Raff, Poodeezy, Wiz Kalifah, DJ Afterthought, Bankroll Fresh, Young Dolph, Stunna 2 Fly, BOZ , Live Sosa, ASCO 100K, Ray Junior, Seno from Detroit and Ballgame Berry. The PittsburgH Trap Music Legend, who has big plans for his own 2022 tour, gives credit to rapper Riff Raff and says that it was Riff who gave him the opportunity to join him on his multi city tour while he was still up and coming at the time. OWEY went on to collaborate with RIFF RAFF and POODEEZY on "SNOW STORM" among many others.
OWEY, known as Legend in the Rap Music Scene, is considered to be one of the Ultra Elite O.G.'s that officially put Pittsburgh on the map. He created the genre of hip hop known today as "Rental Car Music" which was made popular in the South after the rapper himself coined the term. The Trap Music Sensation, who still lives in the city that raised him, is well- respected in Pittsburgh as not only an artist but also as a businessman. He is sought out by up and coming artists almost daily , who are seeking advice and mentorship from him in an industry that can be less than forgiving at times. The next generation of hip hop artist look up to the Music Mogul for having successfully made it almost 2 decades in the rap music game- while still creating hits and selling out concert venues till this day.  OWEY officially made the cross over from musician to mogul and went on to open up multiple successful businesses in and around Pittsburgh.  He is currently the Owner and CEO of the "FOREVER $TRAIGHT" brand which went on to launch its own Label: Forever $traight Global , Forever $traight Touring Mgmt. and Forever $traight Studios.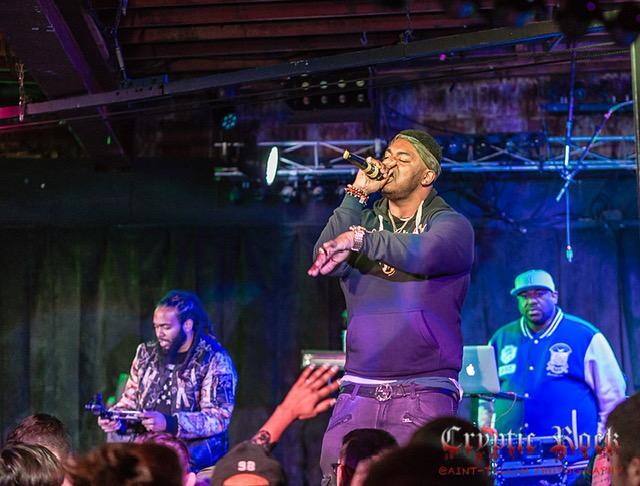 OWEY recently announced his upcoming 20 City Concert Tour that is set to begin early in 2022. He also announced that he wants to give back to those artists that look up to him by allowing them the opportunity to headline at his concert. OWEY talks about how Riff Raff for gave him that same opportunity to be seen and heard by millions of new fans while on tour with the rapper. OWEY hopes to return the same favor to artists that are trying to make a name for themselves too. Although he has yet to announce all 20 cities on the upcoming tour- he does say that his final stop will be his homecoming show in Pittsburgh. He also says his biggest fan base outside of his own city, are in ARKANSAS, DETROIT, RICHMOND VIRGINIA and OHIO. If you would like to be considered as a Headliner Artist to Open for OWEY's UPCOMING 2021 Concert Tour: [email protected] To stay up to date on upcoming Tour announcements: https://www.instagram.com/therealowey/?hl=en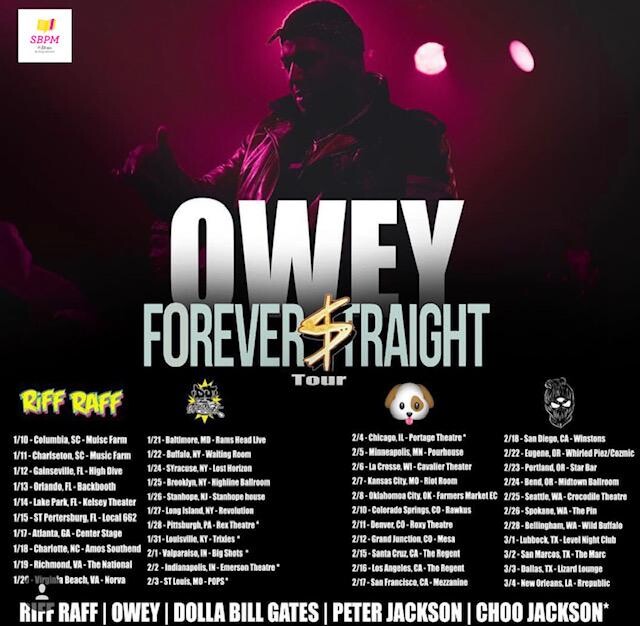 OWEY, who created the FOREVER $TRAIGHT, brand says he learned how to be an entrepreneur early on in life and well before his music career. He talks about the street life and how hustling is what taught him how to make money, and turn quick flips- into long lasting investments that could triple and quadruple in value over time. He's since applied the same mentality he's learned over the years in the streets -to his current (legal) businesses- that he continues to grow in Pittsburgh. OWEY says he named the upcoming album "18 MONTH RUN"- because if there's one thing that he's learned about the street life it's this: 18 MONTHS is the cut off for a great hustle run. He says – "you take whatever profit you made over those 18 Months, and you go back home to lay low for a while. He goes on to say "if you were able to do whatever you did during those 18 months without getting caught or in any trouble- don't get greedy and see if you could get away with it for one more day. You go home, be thankful for making it home and lay low after that good run."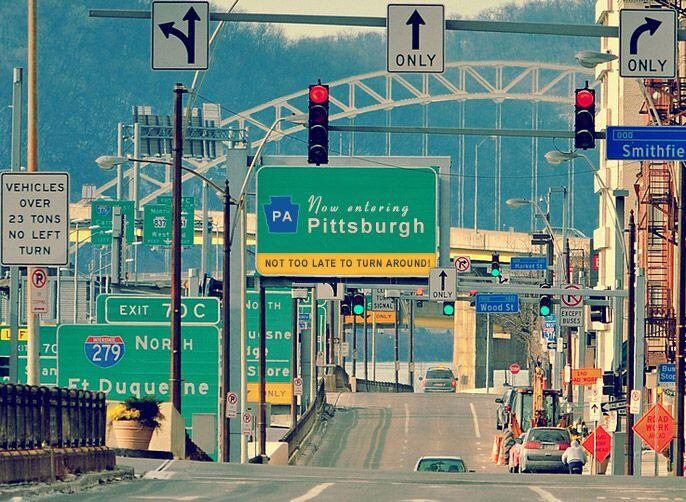 After almost 6 years, Hip Hop Legend and Pittsburgh's Biggest Trap Music Rapper OWEY is trending heavily on social media and music platforms as eager fan await for his long awaited album: "18 MONTH RUN" to release on 10/15/21. Before we signed off, I asked OWEY to offer 3 pieces of advice for upcoming artists that are looking to follow in his career footsteps. OWEY offered the following advice:
Stay True to yourself
Save your money
Invest, Invest, Invest 
 18 MONTH RUN by OWEY is available 10/15/21 on all music platforms:
 https://foundation-media.ffm.to/5hourdrive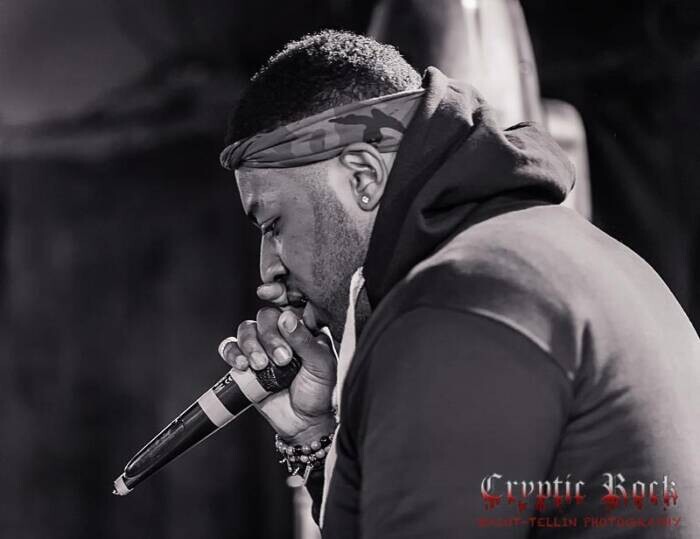 FOLLOW OWEY ON SOCIAL MEDIA & For Features, Collaborations, Press & Media Inquiries, Bookings and Business Inquiries:
IG: @therealowey
Email: [email protected]
Google: https://g.co/kgs/uGjGHg
Music Platforms:
© 2021, Kim Coco. All rights reserved.