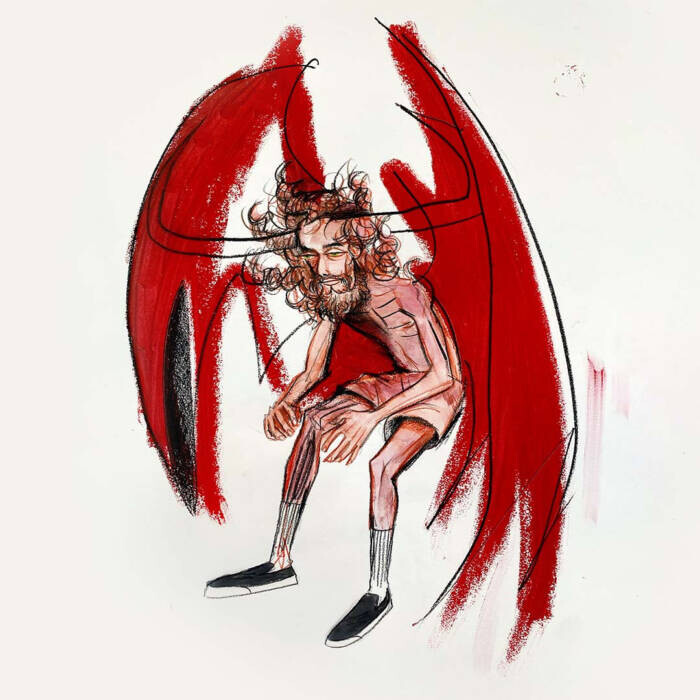 Miami-born and bred rapper Pouya has amassed a large and loyal fan base while operating on his own terms and releasing his music independently. He's been a staple in a packed South Florida scene for nearly a decade at this point, dating back to the early days of the Soundcloud boom. His rise and staying power is a testament to staying true to himself and never switching up, even when it seemed like others around him were. Proving his versatility even while delivering for the longtime fans that have been with him from the jump, Pouya shares Blood Was Never Thick As Water, his new full-length project. Characterized by Pouya's distinctive flow and versatile beats, Blood Was Never Thick As Water utilizes its 11 tracks to provide an introspective look at the demons Pouya is fighting both internally and externally. Making it clear that he sees himself as his only real competition, the 26-year-old rapper is determined to show the world that he should no longer be seen as an underdog.
The new project is home to two popular singles that have allowed Pouya to reintroduce himself in recent months. Pouya fights his demons while soul searching on the jazz-infused "The First Step To Becoming God Is A Bottle To The Face," while also recruiting fellow Florida native Denzel Curry for the bass-heavy "Wig Split" to help him let the people know that he can't be messed with. In typical unpredictable Pouya style, the opening track "Dying Slowly" grabs listeners' attention by incorporating a full 60 seconds of jazz before transitioning into the bass-heavy beats his fans have come to expect. On the track, "Stuck In Admiration," Pouya looks inward to reflect the pros and cons of fame, rapping: "I know I'm blessed but my gift feel like a curse sometimes / I know I'm stressed, baby, this life don't come with rewind." The album was executively produced by Pouya's longtime collaborator and friend, Mikey The Magician, and features additional production from Rocci and Ivan Ramirez, amongst others. Blood Was Never Thick As Water is available everywhere now.
Along with the album, Pouya shares "Dying Slowly," a brand new music video for the opening track off of Blood Was Never Thick As Water. Shot by the BRAIN-WAVE in black and white, the scene opens with a gloomy-looking Pouya sitting in a chair while a barber comes in to cut his overgrown hair. As the music transitions from jazz to trap beats, Pouya maintains the same expression while looking back at the last 10 years of his career.  The reflective banger sees Pouya evaluate his own expectations that he has for himself: "I set the bar so high I'll die before I reach my prime / But if my words could live forever then it's worth my time."
An iconoclastic figure who's collaborated with everyone from $uicideboy$ to Juicy J, Pouya grew a massive fanbase with SoundCloud singles, independent albums, and visceral live performances. The prolific artist released three studio albums–Underground Underdog, FIVE FIVE and The South's Got Something to Say–along with multiple mixtapes with fellow Buffet Boys rappers like Fat Nick and Boobie Lootaveli. Earlier this year, Pouya made a triumphant return to Rolling Loud, a festival at which he's been a fixture since the very first event in 2015, firing up crowds with his vast catalog of anthems.
With Blood Was Never Thick As Water, Pouya bares his soul, fearlessly plumbing the recesses of his mind and daring fans and newcomers alike to accept him as he is.
Buy/Stream Blood Was Never Thick As Water: Pouya.lnk.to/bloodwasneverthickaswater 
Watch "Dying Slowly": www.youtube.com/watch?v=3x3tTWbrnMI
© 2021, Seth Barmash. All rights reserved.