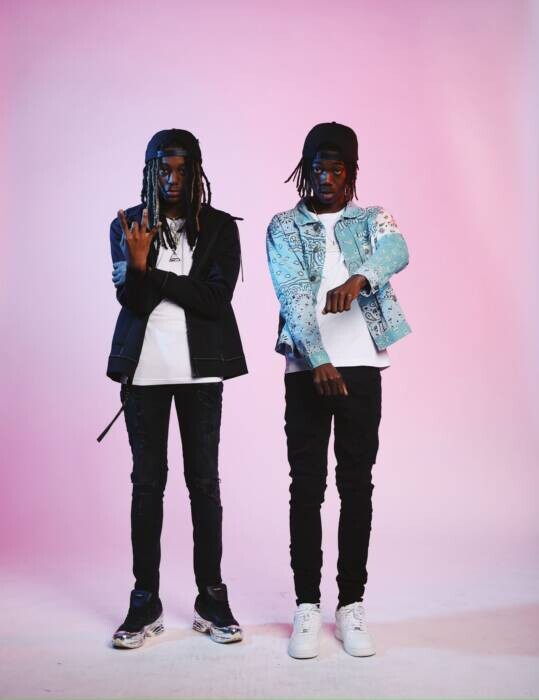 Written by: Julz Mancini
Que 9 and 17th Street Mula have sent shockwaves through the music scene with their new single titled, "Zooom" including the official music video. The visual has already reached over 8 thousand views in one week. This release follows their hit song, "40 Yard Dash" which has accumulated over 800 thousand views on YouTube since its debut. The two gifted artists make it very clear that they will be extremely busy presenting their fans with consistent content this summer.
The duo's musical compatibility is undeniable as they blend their melodic vocals and raps together perfectly. Que 9 and 17th Street Mula have a versatile approach to music which favors the ears of all demographics. They portray relevancy in todays market by staying true to their art and utilizing a plethora of sounds. They both enjoy working together. 17th Street Mula explains, "Que and I are working together is an otherworldly experience! We give listeners similar vibes as if we were Rae Sremmurd." Que expressed similar sentiments stating, "It feels great to work with someone with so much in common. We have the same goals for our music and I have never met anyone who thinks as big as me with the music side until Mula." The duo feels it is imperative to convey young black unity within the industry today. 
With "Zooom" already enchanting the duo's audience, it is no wonder the fans are anticipating the release of, "2 Head Monster" EP. Both Que 9 and 17th Street Mula are eager to display their musical capabilities to the world and "Zooom" has certainly set the tone for their supporters. Be sure to follow the duo on instagram and stream the newest addition to their music catalog. 
https://www.instagram.com/que9sae/
https://www.instagram.com/17thstreetmula
© 2021, @BWyche. All rights reserved.