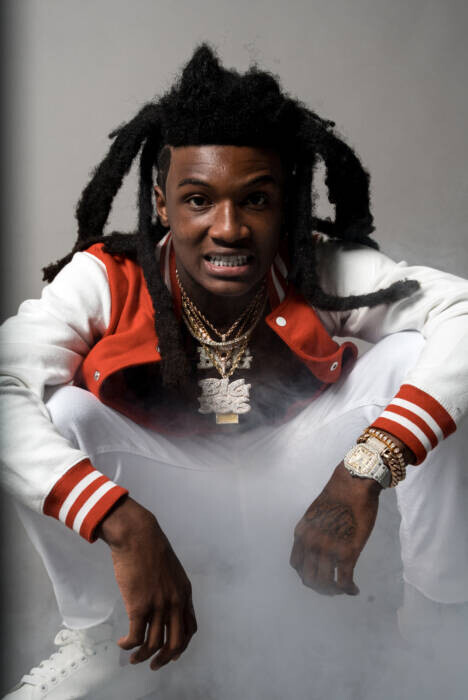 This past week Raw Youngin dropped a new visual for the song "From the Block" and took some time to do an interview with HipHopSince1987. Raw Youngin is a Florida-based artist out of Lake City who started doing music after being inspired by his family. His brother motivated him to go hard and after a couple of years, he's really been making a name for himself. His brother also gave him his artist name which perfectly matches the intensity of his music.
He describes his music as a vehicle for telling his life story. Tracks about his upbringing and his lifestyle are a "Thug Passion" for him as he continues to press the gas releasing song after song and video after video. He is separated from other artists by his humble and hard-working nature carving his own lane for his music. He says it took him about a year and a half to find his stride with the work and his signature sound that you hear on his tracks. His new music is an upgrade, if you go through his timeline his music keeps getting better and better.
He is inspired by the feedback from his fans and friends but stays grounded and treats his music career like a job dedicated most of his energy to a progressive career path. He balances his time as an artist by going to the studio every day and staying ready for shows, appearances, and collaborations. He stays focused and tries to not get sidetracked from his goals mainly by not overthinking the day-to-day nature of the music business and simply putting forth his best overall effort. His favorite moment in the music game so far was being around Southside and G Herbo. He reaches for the stars but keeps his music and production in-house and only works closely with a couple of producers.
Music is a vibe to him and he typically does a mix of punch'ins and writing in the studio all based off how he is feeling at that moment. His music has a range of emotions and styles as he stays true to his vibe and makes authentic sounds. His early songs such as "Firearm," and "Ain't No Stoppin Dat" showed a lot of promise as well as his early visuals which are all very professional.
For those just tuning in to Raw Youngin he recommends checking out his song "Don Dada". Other early videos of his that went viral were "Cold Steppa" and "On The News" which balance lyrics with melody and serious subject matter with having fun making the visuals.
He reaches out to different video directors and keeps his content fresh at a rapid pace. The visuals keep getting better with two of his best videos being "Hard Times" and "Clarity".
All this work leads up to his most recent single and video "From the Block" which has almost half a million streams in its first week of being released. He knows where he wants to be professionally and has set goals for himself such as being number #1 on a bunch of influential playlists. He takes his time with the content and makes it the best it can be. He is a humble artist with a lot of talent who has a ton of potential to make it big in the near future.
© 2021, Seth Barmash. All rights reserved.