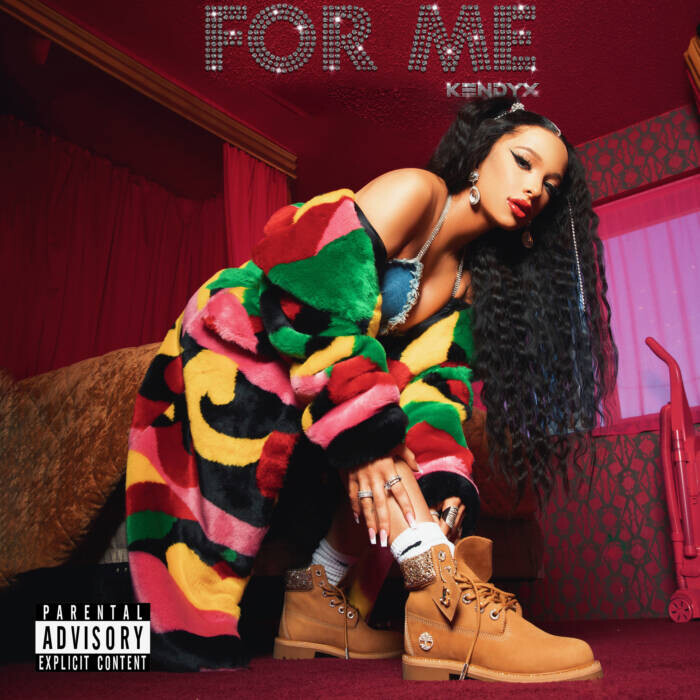 KendyX, is a Long Beach-raised, by a way of Chicago, American singer and songwriter born in Chicago, Illinois, but moved to Long Beach, California with her family, where she would then be raised. With Kendy's father being a professional musician and her sister, Rydope, pursuing music while growing up, she was exposed to different music genres at a very young age.   
 
Since childhood, music has always been Kendy's escape and something like therapy to her, whether by listening or writing/creating it. However, before professionally making music, Kendyx was a high-level gymnast from the age of three years old until she turned eighteen. A severe injury prevented her from obtaining her initial dream of going to the Olympics or pursuing college-level gymnastics.  She did not let that stop her from pursuing new dreams; instead, she refocused her talents to expand to music and dancing.  During her gymnastics career, she took many dance classes and competed in front of vast audiences, preparing her for the music industry.  She started taking vocal and dance lessons and uses the same dedication and drive to become the best she can be in the entertainment industry. Her voice has a beautiful rich tone, and her ability to pick up dance choreography has helped her adapt quickly towards her new dream of spreading love, peace, and unity with the world through music.
KendyX makes her eagerly awaited debut with the release of her fresh debut single "For Me" via Rose Records. Produced by Ayo & Keyz, the satisfying single is met with plush melodies and lyrics that command attention from the budding star. "For Me" is available everywhere to stream here.
On the release of her irresistible debut single, she says, "it feels so surreal to have my debut single out! "For Me," gives a sweet intro to all the surprises I have in the works. The most exciting part of this is having the opportunity to share my story and sound."
Experiencing a week filled with momentous unveils, it was also announced earlier this week that KendyX will be one of the power-house performers for the inaugural "The Rose Fest" taking place on April 24, 2021. Visit therosefest.com for more information. 
FOLLOW KendyX
INSTAGRAM 
© 2021, Seth Barmash. All rights reserved.