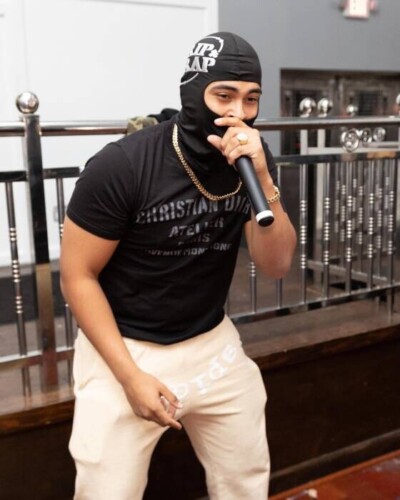 Forthcoming Brooklyn, NY native artist 303Saints has his foot on the pedal and is doing all of the necessary footwork to catapult his career. With a plethora of music-related talents and endeavors, 303Saints has the ability to be multifaceted in an ever-changing industry, and that is an important factor when creativity turns into business, too. Between the roles of being an artist, owner of the EsaBuya Studio, and more, it's safe to say 303Saints is building a solid foundation for his artistry.
Aside from his business endeavors, he has recently added some new stamps to his career as an artist, and opened up for notable acts such as Kay Flocka and Shawny Binladen. 303Saints recently shared visual footage recapping some of his performances, and also teasing one of his new tracks "P.M.W". Primarily a drill artist, 303Saints can tap into other vibes as well. He promotes his music as fulfilling and relatable. To stream the new footage and P.M.W teaser, play below:
© 2021, alanna. All rights reserved.