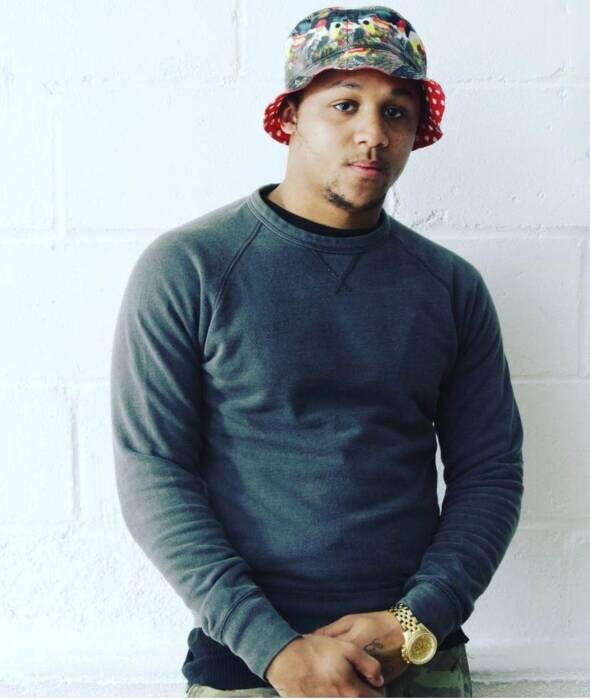 Michael Odom who is more popularly known as Spit Fyre was born in the city of Bronx, New York.  The professional rapper was born on 22 July'1992. 
New York has been home to some of the world's most celebrated artists and musicians and on his way up to this list is an artist hailing from Bronx- New York, Spit Fyre. 
Having grown up watching his brother rapping and making cassette tapes at home and making it to the radio station back in 1998, Michael was drawn towards music and started rapping when he was just nine! He made his first song in the early 2000s, to the Nas song "Ether" and got more serious about music as a career in 2014 when he made a song "Pray for Lamar" as a tribute to his cousin, the basketball player Lamar Odom. 
Over the years, Spit Fyre's work hasn't gone unrecognized. He was almost signed to Fat Joe  Terror Squad and Cuban link when he was 11-years old. He believes that the recognition he got from well-known artists and influencers like the boxer Zab Judah, was one of the motivating forces during his initial days of creating music. He went on creating well-recognized tracks like-  'Justice for junior', 'Letter to Fred', 'I'm not a racist remix' and 'Diary to Charlie'. 
Spit Fyre strongly believes in being open to criticism, learning from people, and taking their advice. He has been appreciated and given advice by several globally recognized artists like  Cuban links, Fat Joe, French Montana, Cory Gunz, and Fred the godson. One such piece of advice that he lives by, was from French Montana when he told Spit Fyre- "The person that you are looking for to put you on in the Music Industry is yourself". 
Spit Fyre's music has just started getting the recognition that he truly deserves. Having performed at various successful shows and at famous clubs like- Club Pyramid and Club Lust, looking back at his journey in music Spit Fyre says that he has learned a lot about so many things from owning his masters, publishing, contracts and to the breakdown of how to write music.
© 2021, Seth "Digital Crates" Barmash. All rights reserved.