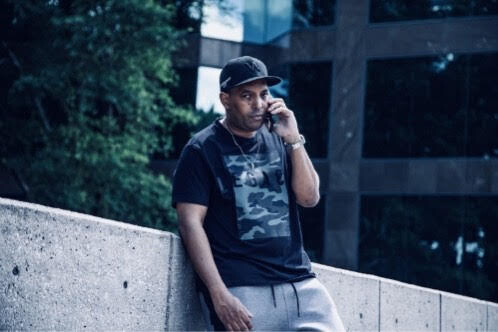 It is fair to say at this point in time, Rob Terell is a giant in music and entertainment. Rob is an artist that has been able to successfully navigate through a variety of cutthroat industries, has became the Founder of many notable ventures, and has managed many global icons. From being an unpaid intern, to the co-manager of Gunplay, and to now having his own show on a major television network, there is no doubt that he will keep succeeding.
His recent contract with a major TV network included that he will produce, write, and direct the entire reality TV series called Industry Certified . The show will cover the journey of the artist and music executive as they work their way towards a major record deal. A unique journey that many do not get to experience in their lifetime, however Rob has been able to create this deal plenty of times.
Given the theme of the show, there is no one better than Rob Terell to direct it. He has faced all the same struggles both artists and music executives have to face. As a successful artist and label owner himself, he wants to take underdog artists and unlock their potential through his expertise in the industry.
His success doesn't come from chasing a few dollars, he cares about a legacy. He buys loyalty and is not scared to invest in opportunities and people that he truly believes in. These values don't just exist in his personal life, but they thread throughout his businesses as well. Most Labels seek to sign artists for a big return, but his company "Rocstar Music Group" will exclusively look for the underrepresented artist that deserves a seat at the table.
© 2021, Seth Barmash. All rights reserved.