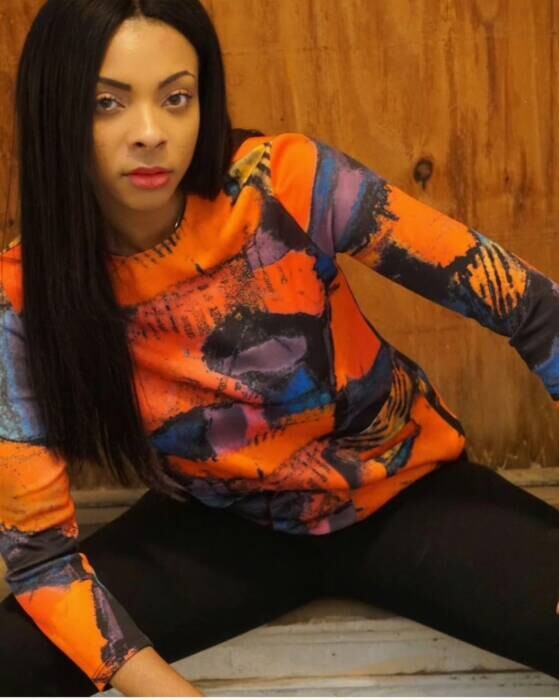 Sade Lamiere a Bronx native female Rapper  promises to be a  leader of a new style and approach to  female rap. The newly introduced rapper  adamantly explained that " realness" is what's missing from the culture. She indicated that women in rap is a reflection of women in society, and finds that topics are limited to sex, egotistical rants about money,  name brands and relationships. Sade Lamiere goes on to say that today's female rappers fail to discuss their personal lives and struggles  through their music, doesn't allow  their fans to get to  know the real them through their music. She states that she has immense respect for the females rappers both past and present for trailblazing the feminie presence into the art, but  wants to bring everythings that's being done plus more  " I want to share who I am and my personal demons and struggles, my childhood traumas and the tools that I use to overcome my trials and tribulations. I came from the mudd and was doubted by everybody. I hung my head low for many years before I built the confidence to be great. People act like women can't speak on these things. I am a real woman. and heck yea sometimes I want to be down right ratchet and discuss those things as well, but there's more to me than that, and music is my open diary.. I wouldn't be who i am if i could follow a formula ."   Sade Lamiere references her 2019 singles lone ranger which is about her being both lonely and alone and her 2019 single Good times, about her failed relationships as her way of subtly beginning to be open with  her fans. Her Drill Song BABY MAMA #2 also discusses her coparenting relationship with her child's father who is currently incarcerated in federal prison on RICO charges. Sade Lamiere promises that this year she is bringing the heat with numerous singles with her first song ONLY FANS coming March 5th 2021.  Is the music industry truly ready for the unfiltered raw reality of a woman's experience, or can we expect there to be a lot  more hot girl summers? 
Instagram: @lamieretheartist
Email: [email protected]
Twitter: demprettyeyez
Youtube: https://www.youtube.com/sadelamiere
© 2021, Jake Strain. All rights reserved.