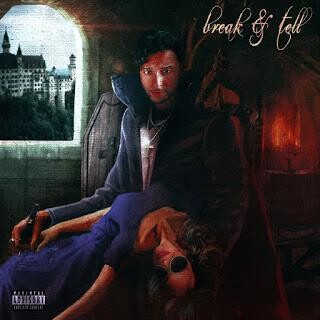 James William Awad, AKA Senior, is keeping his promise to his fans and is about to release another full-length album on July 23rd. Aptly titled Break & Tell, Senior's second full album offers another glimpse into the life and experiences of the Canadian recording artist.
Senior's Rise to Fame
Before entering the music industry, James William Awad became famous as an extremely accomplished entrepreneur. However, Senior has always had a fondness for music. Following his multiple successes in business, he finally decided to set his sights on fulfilling his lifelong dream of becoming a musician.
But instead of going through the typical music route where one joins a record label, Senior thought it best to build one for himself. Through his perseverance and with a little help from his closest friends, he was able to produce his debut single, Alexandra, just last year, which instantly became a hit worldwide. In the same year, he released two more singles entitled Trust in Me and Made It Bigger. He soon followed this up by dropping his first full-length album, I Feel Better Alone.
Senior's secret to releasing heartfelt songs in such a short amount of time is that every piece of music he produces comes from the heart. He is honest about his imperfections, failures, and downfalls, which allows him to be relatable to his audience. He speaks the truth about being human and is not afraid to share both the good and the bad.
Senior's second album, which features a total of 14 tracks including Sun Girl, Run, and Video Game, renews this commitment to telling his life story. The up-and-coming artist wants all of his songs to be about his life to remain relatable to his growing audience base from around the world.
What's Next for Senior?
After releasing his second full-length album, Break & Tell, Senior will continue to be one busy guy. He is set to have his debut live performances for Rolling Loud in Miami and Portugal, which, interestingly, are also going to be the first concerts he will ever attend. He's also preparing for the release of his third album, which Senior shares would include collaborations with other artists.
If you're interested in Senior's brand of music, check out his new album. To stay updated about Senior's next releases and events, you can also follow him on his Instagram account, @senior.
© 2021, Brauch Owens. All rights reserved.