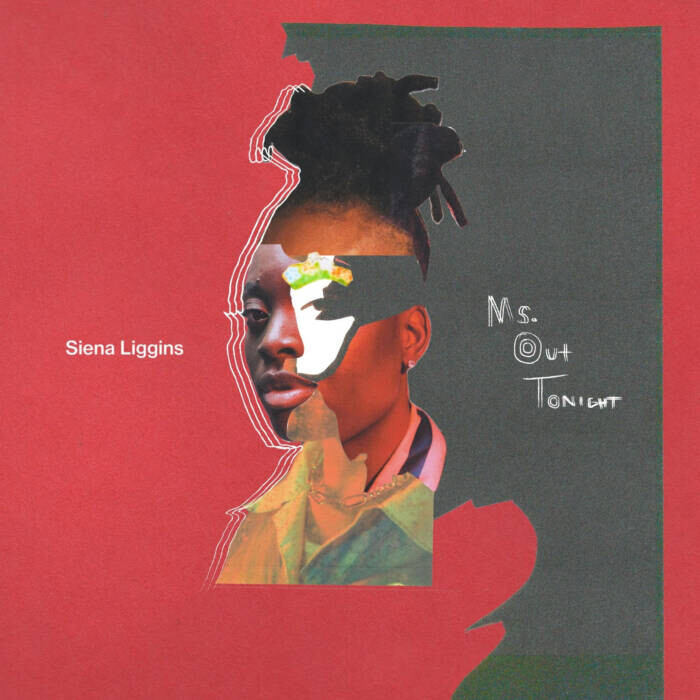 Today, Siena Liggins announces the release of her debut album and visualizer, Ms. Out Tonight. The new 12-track project, which is accompanied by an amazing visual album, is available for streaming and download HERE.
Ms. Out Tonight includes an array of highly acclaimed tracks that bring sexuality, confidence and an unapologetic fearlessness to pop music. Working with collaborators like Yung Baby Tate, Jesse Saint John, and Nydge and inspired contributions from some of the most creative minds in music, Ms. Out Tonight is poised to turn Siena Liggins into a household name.
The project's title is an affirmation of Siena's arrival, a celebration of her identity, and a warning to those who dare miss out. The twelve song project flirts production from Nydge, whose fresh and brazen approach pushes her voice into "queer pop perfection" as coined by WUSSY Mag. The album's lead single, Dirty Girl, manifested a salacious feature from Atlanta's own Yung Baby Tate. And the opener anthem 'Girlfriend' was co-written with Jesse Saint John (best known for his penmanship on Lizzo's "Truth Hurts").
The visual album, which includes stunning visuals for each track, is a statement of creativity, individuality and identity – taking viewers on a visual journey of Siena's experiences and worldview in an unapologetically saucy and honest way. Collaborating with long-time friend Maddie Ivey, these catchy visuals push past the familiar into a colorful world where Siena celebrates her identity and warns those who dare miss out on the pop icon she is and represents. 
See what Siena Liggins has to say about Ms. Out Tonight:
"Initially I wrote the title track Ms. Out Tonight about a girl I was dating who wasn't sure if she was ready to be out in public with me. She was super careful and I respected her boundaries, but when I got in the studio and the lyrics I wrote for her mirrored my own experiences, it was evident how much anyone can miss out on by hiding. That birthed the concept and project, Ms. Out Tonight, that explores who I really am and how I really feel and what happens if I say it all out loud."
"There are no pop stars that look and sound like me. Look at Britney and Gaga and Ariana and Miley and Doja and Billie– then look at me. Copy-catting "the formula" isn't exactly an option. There's a part of this industry that I am missing out on because the machine that makes pop stars hasn't had an upgrade since 1994. In a world that seems to be catching on to the importance of representation, surely there are young, bold, off-center folks looking for themselves in the pop music space. Trust me, I know. I'm not just another queer artist; I'm not an amalgamation of trends & buzzwords, but all of the things that I am are easy to see through the lens of Ms. Out Tonight.
© 2021, Seth Barmash. All rights reserved.