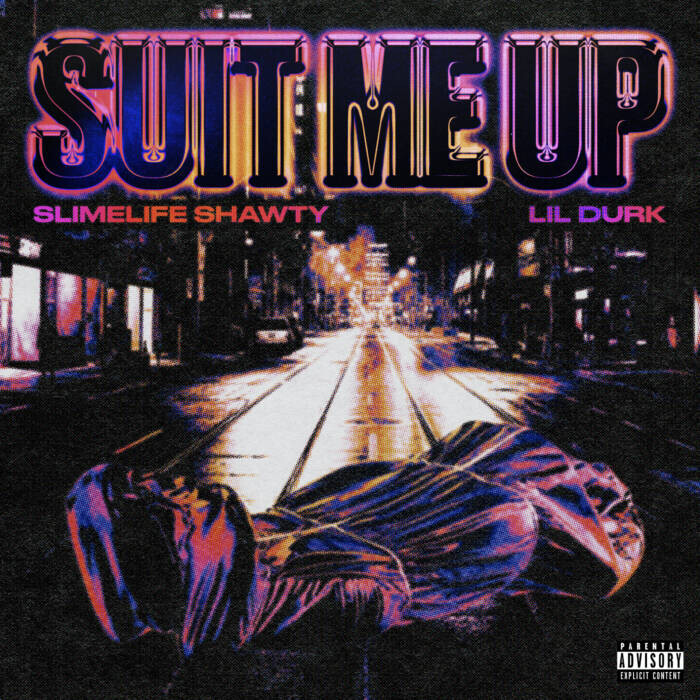 Slimelife Shawty's raw emotional honesty has won him the respect of the biggest names in rap. Ready to compile his pearls of street wisdom and loyalty anthems into a hard-hitting full-length, the ATL native announces Better Living, his forthcoming project. The 22-year-old native has a unique approach to song structure, following his melodic muse as he speaks directly from the soul, arriving at punchlines and hooks not when conventions demand, but when it feels natural. His unapologetic realness won him high-profile fans in the rap game, including Lil Durk, who executive-produced the project welcomed him into his Only The Family collective, and other A-listers like Future, who appear on the project to pay their respects. With additional appearances from Jackboy, Nardo Wick, and more, Better Living arrives on October 13th via Alamo Records.
Along with the official announcement of the album, Slime connects with his mentor Lil Durk to share "Suit Me Up." Trading verses above dramatic keys and upbeat percussion, Slime and Durk answer the call of the streets, reminiscing about their rough-and-tumble pasts in their signature melodic styles. Using a tumbling and conversational flow that makes his confessions feel even more immediate, Slime explains how and why he's determined to do it big for his neighborhood: "Momma I'm sorry but the streets took a part of me," sings Slimelife on the hook.  "Suit Me Up" is just the latest single to be released from Better Living, following the emotional "Where's The Love," the determined "Still At It," the powerful "Slatt Bizness" (over 1.5 million views since its early August release), and the poignant "Baby Boy," which has over 2.1 million YouTube views since its release in May.
Earlier this year, Slimelife shared the 42 Dugg-featuring remix to "Don't Worry (Clappers)," his biggest hit to date with over 15 million streams across platforms. Last year, the Alamo Records signee released No Slime Left Behind, a full-length project, and made noise with his street hit "All Summer" (2.6 million YouTube views). Slimelife signee showed off his performance chops this summer, performing an electrifying set at Rolling Loud Miami in July. Slimelife is currently performing the "Back Outside Tour," opening for Lil Baby and Lil Durk.
With a knack for emotional honesty that earned him co-signs from heavy-hitters like Young Thug, Lil Baby, and more, Slimelife Shawty is ready to reach the next level. With the upcoming Better Living, Slime proves that he has the chops to be the next melodic rapper to explode out of the A.
Buy/Stream "Suit Me Up" ft. Lil Durk: http://SmartURL.it/SuitMeUp
© 2021, Seth Barmash. All rights reserved.