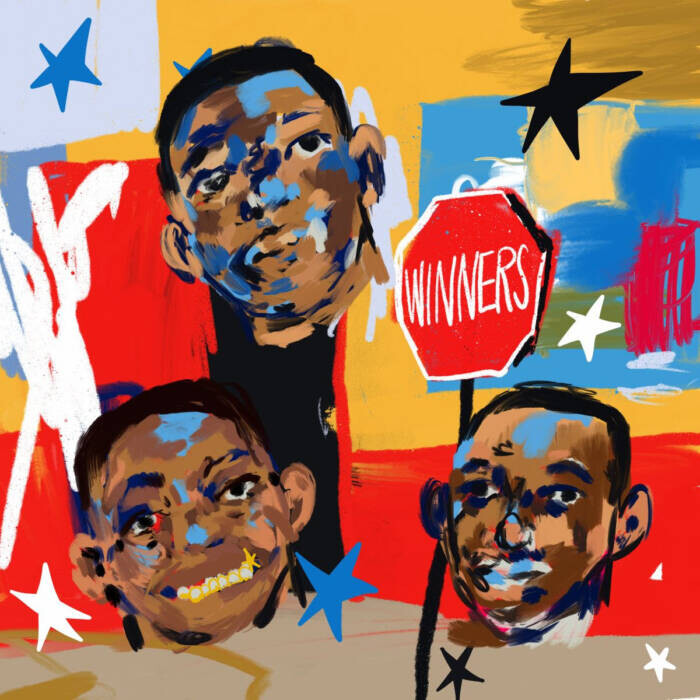 A major figure in the Chicago scene, Smoko Ono crafts instrumentals that manage to sound futuristic even while radiating organic warmth. His new song "Winners" is a sterling example and expansion of his style, combining soft synths with syncopated, Afrobeats-influenced percussion. "Winners" boasts a propulsive hook from Yxng Bane, a British rapper of Congolese and Angolan descent, who leans into the percussion with a smoothly rhythmic flow. Smoko rolls out the red carpet for two Chicago hometown heroes–Joey Purp and Chance The Rapper. Joey slides into the track's deep pocket, delivering his flexes and ending each bar with a melodic lilt, while Chance comes through with his trademark energy, and pledges to take care of his family in a tongue-twisting verse: "Do this for my mamma, and my daughtas and my kin/More specifically my father and my brother and my wifie and my auntie Carolyn/I used to give a f*ck, I used to care about opinions/Then I took back all my f*cks and started taking care of them."
"Winners" is Smoko Ono's second star-studded new single of the year, following "You Are" ft. Corinne Bailey Rae & UMI, which released in May. A song about loving someone with the totality of your being, "You Are" is drenched in reverb, offering ringing guitars–played by multi-Platinum artist Daniel Caesar–and sumptuous bass perfectly suited for headphone listening. "You Are" earned praise from Billboard, UPROXX, Earmilk, and more. Both featuring cover art from Nikko Washington, "Winners" and "You Are" are available to stream via Payday Records, and will both appear on Smoko's upcoming debut solo album, due to release in Q1 2022.
A frequent collaborator with the likes of Chance The Rapper and Vic Mensa, Smoko Ono has a sterling reputation in Chicago and beyond for his production prowess. He's produced tracks featuring some of music's biggest stars, including Kanye West, DaBaby, Megan Thee Stallion, Ty Dolla $ign, Cordae, and many more. Earlier this year, Smoko produced "All Pride Aside," a song by Shelley fka DRAM featuring Summer Walker. The prolific producer is hard at work on his star-studded upcoming album, which will be his first album since the critically acclaimed Very Slight, a collaborative project with Chicago rapper KAMI that generated over 12 million streams across platforms.
Stay tuned for much more from Smoko Ono in the coming weeks and months.
Buy/Stream "Winners" ft. Yxng Bane, Chance The Rapper & Joey Purp: https://ffm.to/winners
© 2021, Seth "Digital Crates" Barmash. All rights reserved.