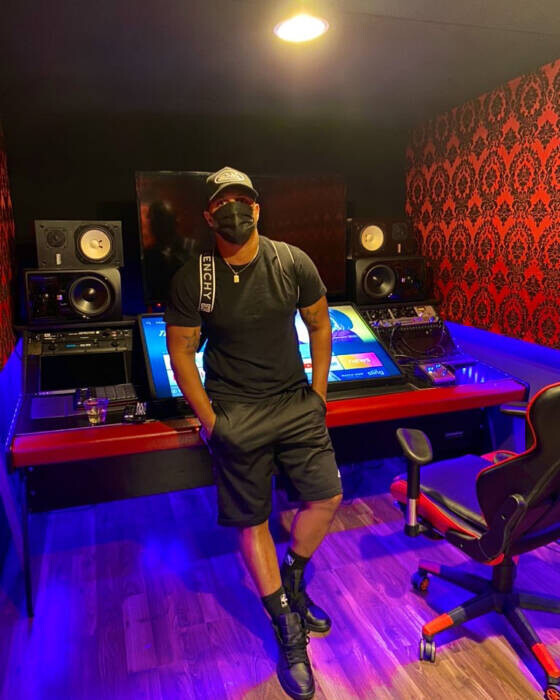 StevieKnocks, real name Stevie Hammock is a music producer born in Lynwood California. StevieKnocks was raised in Compton California where he grew up listening to legends like Tupac, Snoop Dogg, Quincy Jones, Diddy, Dr Dre and Nelly among others. He developed into music production at the young age of 22 and has since worked with top artists such as Chris Brown, Billyracxx, Strick, Fivio Foreign Og Maco, Andre Merritt, Christian Royce, Mike Gomes and so many others.

In 2016, StevieKnocks started a record label called Still Hungry Records and in 2021 he released a new merch line – The Producer Club. In future, StevieKnocks has several big records in the vault all of which sets him as another amazing music producer to look out for.

Stevieknocks Transitioned From Making Beats and sending them out to actually building genuine relationships with artists such as Og Maco, YSL Strick, Billyracxx and many more. The importance of becoming a real producer is producing not only just the beat but producing the entire play, & the entire direction of the song! Bring your plays to life, It's important for all beatmakers to make that jump and to never let anyone put you in a box, Keep learning, keep evolving, stay on top of the business side as well. For more information about Stevieknocks please visit www.stevieknocks.com
Connect:
Instagram @stevieknocks
Twitter: @stevieknocks
© 2021, Seth "Digital Crates" Barmash. All rights reserved.