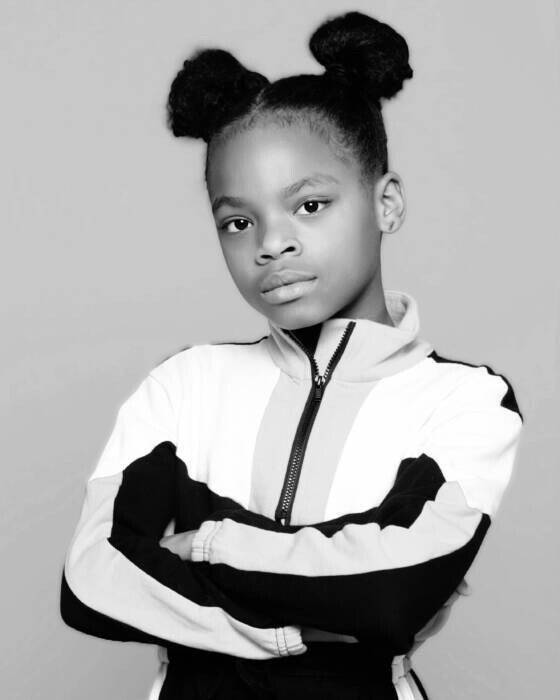 With 2021 coming to a close, we've been a part of never-before-seen internet usage with the focus being on social media. With this new phenomenon taking place there has been a growing demand for creators and music to continue making content, music, and entertaining the world during these hopefully soon to be over perilous times.
Mariana MaLyn Donnelly also known as That's So Mariana is a nine-year-old who has accepted the challenge of serving her audience by providing consistent TikTok, YouTube, Instagram, and now music content. She has been able to jump right in at a young age thanks to the help of her training in other entertainment fields. At a young age, her parents placed her in dance lessons and modelling classes which grew the young influencer's natural show presence.
With that being said, Mariana's African roots have inspired her to create her first song called "Beach Besties" which is an afro-beat type of vibe. "Beach Besties" now has over 80k streams across platforms and is still counting. The music video for the song however definitely has brought the song to life on another level. Shot by the talented Film Rat Productions, there was no doubt this video was going to be beyond amazing. In the music video, you'll see some familiar faces such as Journey Christine, Tha Rift, Charlie Rose and a few others. The "Beach Besties" visuals have already hit over 31k views on YouTube in less than a month. If we could like this video 1000 times we would!
Listening to Afro beats music from a young age has inspired the young star to take on the scene in a lane of her own. It's clear that Mariana is also inspired by the famous artists that she's worked within the past such as Afro B, French Montana, Rosalia, Travis Scott, Pentatonix, Amber Mark, and Lil Nas X. Being a part of their music videos have shown the young star what it's like to be in front of the camera and show the world what you've got.
There's shyness when it comes to Mariana doing what she loves the most. Afrobeats is a music genre that involves the combination of West African musical styles such as fuji music and highlife with American jazz and later soul and funk influences, with a focus on chanted vocals, complex intersecting rhythms, and percussion. She has earned her stripes with some very notable people in Hollywood and is rising to the top.
Keep up with Mariana by following her HERE and listening to her music HERE.
© 2021, Oktane. All rights reserved.