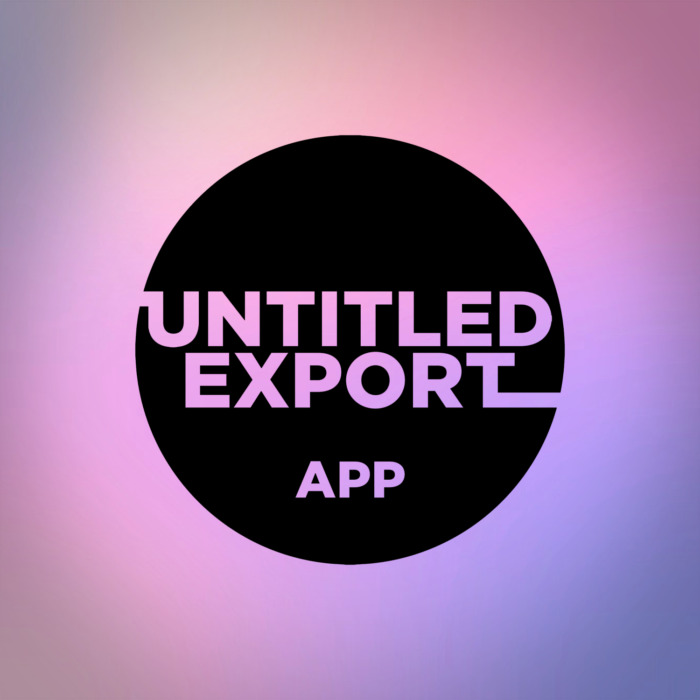 Untitledexport CEO Logan Forbes officially launched the world's 1st artist development app today. The management/marketing firm released what it called a "proprietary" way for artists to get access to the tools and information they need to get to the next level alongside distribution powerhouse Vydia Inc. When we asked him about the app he said the following;
"I think everybody in their music career has ran into an issue where they feel as though they've been scammed or cheated out of hard earned money for promotion and marketing. I'm here trying to change the script on that because all artists deserve access to legitimate services at insider prices, not just the ones who have already amassed a global fan base"
Those are wise words from Logan Forbes, who is professionally known as Untitledexport. Navigating through a global pandemic Logan launched his own Management/Marketing agency, Untitledexport Management, and also opened a state of the art Recording Studio in Fairfield NJ. Since July of 2020 Untitledexport Management has assisted over 400 unique artists from across the globe in expanding their fan bases and knowledge.
The app has 3 main functions to help facilitate the artists in as many ways as possible. It features the option for artists to distribute their music through a deal with Vydia. but they also have access to a global chat to discuss ideas and share thoughts and projects with one another as well as a section filled with guides and information.
The service with Vydia will be invite only for the first few months of the app. Logan's goal with this application is to provide artists with the safest possible way to obtain real industry information and tips. The distribution platform is going to give artists the option to upload their music for free with a % split of revenues as well as a separate option where the artist can pay a small fee to keep 100% of their royalties which will be available at the end of the summer when the service opens to all artists. This allows the artist to have more control over their revenues which is an option that they cannot find at most distribution companies. The global chat gives users the ability to speak with thousands of other people in real time to discuss ideas, get feedback, and most importantly network for other social media platforms. In addition to these features the guides and help section will contain numerous regularly updating guides for artists to follow to assist them in growing their fanbase and administering their music properly.
This is the next natural step for Untitledexport Management as they are on the way to establishing the world's first application devoted to developing artists and helping them become more informed. Logan set out to change the music market forever by giving all artists access to "industry kept secrets" in a fairly priced and trusted fashion. We also got to ask Logan what was next for him and his company and he had the following to add;
"Right now all I am focused on is making sure these artists stuck in the underground circuit have access to trusted and unbiased information. We are ready to launch an extremely unique and informational new way for artists to learn online come this April. This will give an artist everything they need to gain stake in the industry. This app contains skills and information that is worth tens of thousands of dollars. I look forward to changing the script in music and then the world."
For more information about Untitledexport Management & Logan Forbes and to register for the app you can visit their website www.untitledexport.com. To request any information from the company reach out to the contact below.
Logan Forbes
CEO/Founder, Untitledexport Management
© 2021, Seth Barmash. All rights reserved.