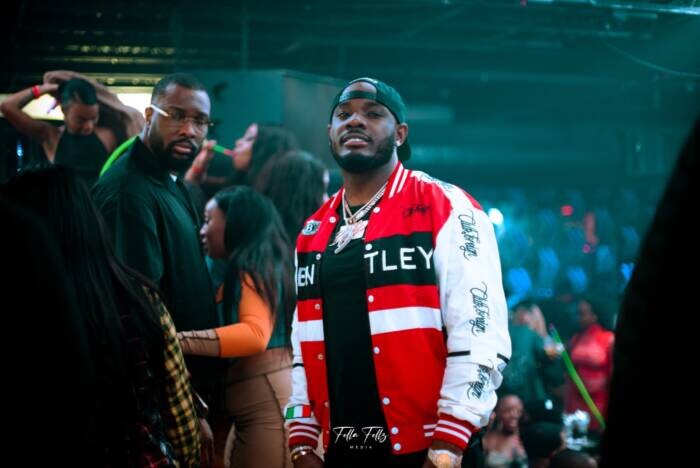 Chidi Bangz's newest anthem, "It's Up Now," is a straight vibe, as it motivates, energizes, and makes you feel yourself in all the right ways, making for one hell of a single. The Nigerian hip-hop/Afrobeats artist is coming in hot and is showing his audiences what he can truly do on this song. The upbeat track rounds in at about two and a half minutes, with a killer beat and insane lyricism by Chidi Bangz. The song is a bonafide anthem, as he raps about making money, kicking it in Uptown, and being "in your city," posted up with his shooters.
The single is powerful, as it showcases Chidi Bangz's gritty style of rapping, reminiscent of that New York hip hop sound mixed with Afrobeat. Chidi is making some of the hardest music out of New York right now.
His sound is not only a mix of Afrobeat and New York Hip Hop, it is a blending of his identities. Being from Lagos, Nigeria, and South Jamaica Queens, New York, Chidi blends his two cultures, creating a unique and upbeat sound that is sure to get you vibing and rapping along. Kicking it with the G-Unit crew, Chidi Bangz honed and perfected his craft, studying and watching their work. He "saw music as an outlet and channeled his inner artistry." Chidi has been able to find a sound of his own by creating unique music by "experiment[ing] with different sounds and cadences." Refining his craft and artistry.
Chidi Bangz's "It's Up Now" is an unadulterated anthem, surely making for one of his best singles to date. It doesn't stop there — he also has an overabundance of hits like "Long Way," "Rock With You," featuring DotMan, and of course, "Big Tymer." Chidi has proven himself over and over, so it is no shock he would do the same with "It's Up Now."
Be sure to follow Chidi Bangz Via social media @itschidibangz on Instagram, as you never know what or when he will be releasing something.
Check out Chidi Bangz's visual for "It's Up Now," below!
© 2021, Oktane. All rights reserved.