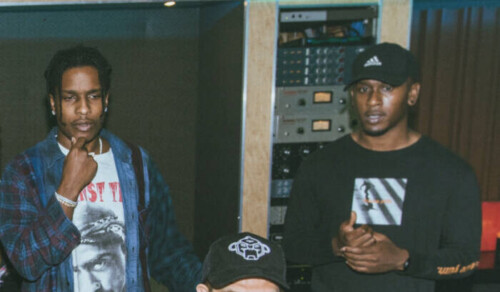 TOP-TIER is an independent artist to watch from Los Angeles's music scene. The LA native started his music career at age 14- when he would experiment with sounds using GarageBand. He recently went viral on TikTok with his brother on the single "Sway,"  gaining an upward of 1.5 million videos made on the platform and 43.2 million views.
Since then he's been setting the bar high and breaking down barriers in the hiphop industry honing in on his diverse skill set in producing, writing and engineering his own sound.
"I encourage all artists to do the same thing! Not only has it helped me get into rooms but it has specifically allowed me to not have to wait on NO ONE.. Changed my life !!!!!  I do love to collaborate though, let me make that clear. It's one of my favorite things to do honestly.  Everyone should collaborate.. Music is a team sport ."
TOP-TIER is currently promoting his latest solo project which was released recently and is now available for streaming on all platforms.
Keep up with TOP-TIER below:
IG: @iloveyoutoptier
Facebook :@iloveyoutoptier
YouTube Channel: https://www.youtube.com/iloveyoutoptier
TikTok: @iloveyoutoptier
SnapChat: @iloveyoutoptier
Twitter: @Iloveyoutoptier
© 2021, alanna. All rights reserved.