Meet NORTHSIDE RUGGA! He's the latest Indi artist out of the East Coast making noise among the NYC Drill Music Scene. The Queens born rapper placed first in this year's MAJOR LABEL SHOWCASE, hosted by DJ DREWSKI and was recently featured on the covers of SPLASH MAGAZINE & DJ KJAY SLAY's STRAIGHT STUNTIN' MAGAZINE . He recently sat down for an interview with THisis50, with the footage trending so well, it received placement on the Websites Home Page. The Northside Queens native made headlines earlier this summer after he debuted his latest project: "THE COME UP". The 12 track album features rappers: Omb Jaydee, Yp Da Yg and Mr Bonnet. Fans of NORTHSIDE RUGGA are calling the album his best work to date. With the success of his album still fresh, RUGGA went on to drop 2 music videos off the project, Track #1 "SHIGGY" and Track #4 "FELL OFF" featuring Omb Jaydee which reached almost 15K views in less than 24 hours. The rising Queens drill rapper hasn't slowed yet because he's once again trending after the WORLD PREMIERE of the video for his hit single: "LEECH". The official video was Shot, Filmed & Directed By CreativityQas aka Qasquiat.
The Queens Drill rapper has been going hard for an unsigned indi artist the last 3 years, respectively.  Fans have said that NORTH SIDE RUGGAS secret weapon is his ability to freestyle on the spot off the top of his head to almost any beat, but he also goes deep with his lyrics, often times wearing his heart on his sleeve through the music. Fans love his formula as they wait for his next move. READ Some of His LYRICS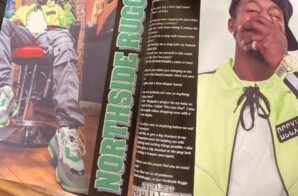 The NYC Hip Hop Industry is saying NORTHSIDE RUGGA is the latest Drill artist to put Queens back on the map on the Map and they say it for a reason. His music has been gracing the airways of some of Hip Hops Biggest stations in the metro area with his hit single "ALL I NEED" spinning on Power 105.1 and SIRIUS XM Shade45.
He has been interviewed by Gray Rizzy of Shade 45 and Hynaken on Thisis50, with that interview making the front page. NORTHSIDE RUGGA has performed for some of the most influential people in Hip Hop Music like: DJ Drewski, Casanova, : Empire Records, Atlantic Records, Def Jam , Republic Records, even Performing for the Vice President of Atlantic Records in Miami at the Tory Lanez Studio.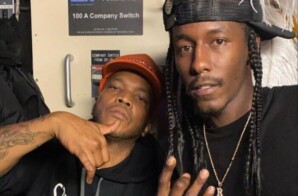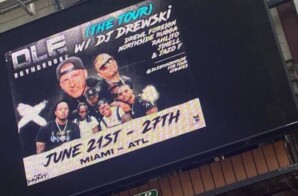 Northside Rugga's single "SHOOTER" was featured on DAVE EAST Mixtape- "WHO GOT NEXT?" last year and he's worked alongside Brooklyn artist Drew Foreign. NORTHSIDE RUGGA has been a regular name on the bill at Legendary NYC SOB's. He's opened up for Casanova. He recently Won the 1st Annual Pop Out Expo and DJ DREWSKI's 2021 MAJOR LABEL SHOWCASE, with the prize being a private label meeting with Republic Records. He has gone on to have many private label meetings and is gearing up to drop more new music and visuals.  
Follow Northside Rugga on social media and FOR ALL INQUIRIES
Facebook: Northside Rugga
Booking info: @lizzychane1
NORTHSIDE RUGGA ON:
© 2021, Kim Coco. All rights reserved.