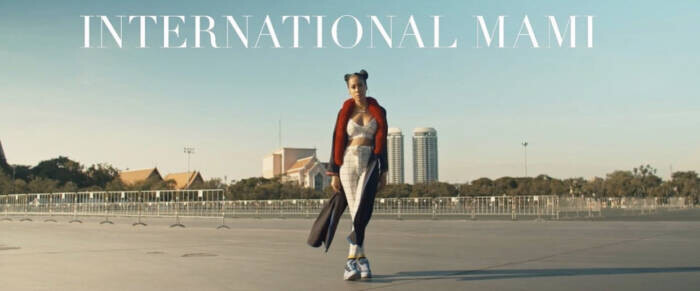 Wilai is a multi-talented, bilingual song writing songstress and rhymer who has recently released her new single titled, "International Mami" featuring Twopee. Born in Bangkok, Thailand, Wilai relocated to the United States to pursue her musical career. Since, her talents have enabled her to live the life she's always dreamt about. Now, her new trendy track is the peephole into the life of an emerging international artist and humanitarian.
The brand new record comes accompanied by stunning visuals featuring both Wilai and Twopee. Shots range from the bustling streets of Bangkok, Thailand to the concrete jungle, New York City. Throughout the music video, the two are seen vibing and enjoying the fruits of their labor. Collaborating flawlessly, Wilai and Twopee drop off mesmerizing visuals that will keep you wanting more!
With her stunning appearance and sexy demeanor paired with her musical talent and unmatched work ethic, Wilai is a force to be reckoned with. Keep an eye out for this emerging international indie artist as she continues to captivate crowds all around the world.
Don't believe me? Take a look below and let us know what you think.
© 2021, Oktane. All rights reserved.