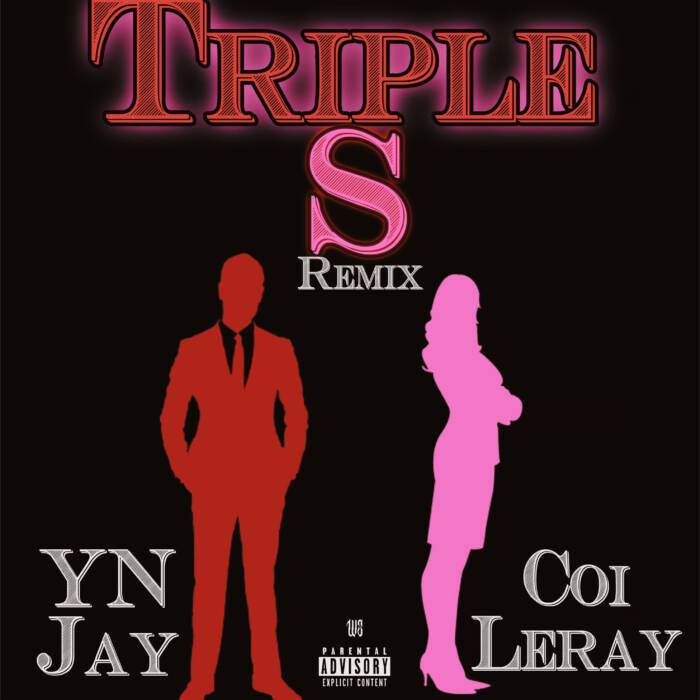 An endlessly quotable emcee with a distinctive flow, Beecher, MI's YN Jay is building a massive fanbase with his X-rated exploits. Preparing a new collection of stories about his favorite topic, Jay announces Coochie Chronicles, his next project. Dancing atop bass-heavy instrumentals from producers like his frequent collaborators ENRGY and Marc Boomin, the rapper known as the "Coochie Man" delivers clever punchlines through a toothy grin. The project represents an expansion of his vocal style, keeping the sing-song patter for which he's known, but also experimenting with a variety of new flows. Featuring appearances from Coi Leray, Rio Da Yung OG, and his close friend Louie Ray, Coochie Chronicles arrives on June 30th via Alamo Records.
Along with the announcement of the project, Jay shares a new remix to his viral hit "Triple S," with a new verse from newly-minted XXL FreshmanCoi Leray. Originally a collaboration with Louie Ray, "Triple S" is one of Jay's most popular songs, earning over 19 million Spotify streams and making its way in the Spotify's US Viral 50 chart after trending on TikTok with more than 475k video creations. The remix shows off the chemistry between Jay and Coi Leray, who borrows many of the "Coochie Man's" signature ad-libs and flow.
The "Triple S" remix continues a busy year for the 22-year-old rapper. In February, Jay released his Ninja Warrior project, which helped solidify his spot as a major figure in the Michigan rap scene. His Michigan all-star status helped him earn a guest appearance on Lil Yachty's Michigan Boy Boat mixtape. He's been keeping busy by dropping high quality visuals for songs like "Ashtray," "The Fawk Up," and more, and he's set to perform at Rolling Loud Miami 2021 in July.
Driven to take rap seriously after his older brother died, YN Jay quickly started to build a reputation as one of the most colorful characters in a hometown Flint scene populated almost exclusively by colorful characters. He started to get mainstream notice with his single "Coochie," from his project Coochie Land, which introduced the world to Jay's one-track mind and eventually racked up over 26 million YouTube views. Jay is a nearly mythic figure on TikTok, generating millions of video creations on viral hits like "Kakashi," "Coochie," "Coochie Land," and "Coochie Scout," and inspiring TikTok comedian @Nuhchez to splice YN Jay's voice into Coolio's "Gangsta's Paradise" and create one of the platform's most successful running jokes. YN Jay's inimitable style earned him co-signs from Drake and Lil Uzi Vert.
With the upcoming Coochie Chronicles, YN Jay is looking to take his distinct strain of Michigan rap to national prominence. Hold onnnnnn…YN Jay is coming.
Buy/Stream "Triple S" (Remix) ft. Coi Leray: http://smarturl.it/TripleSRemix
© 2021, Seth Barmash. All rights reserved.