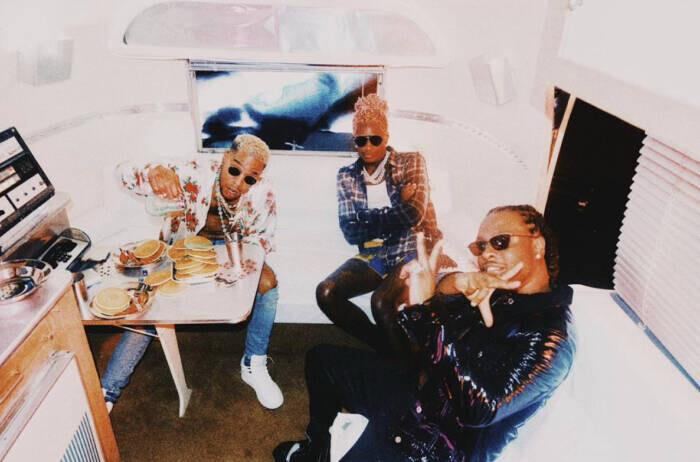 Today, Young Stoner Life artist, 
Strick
 releases "Moon Man" featuring Kid Cudi and Young Thug himself – 
watch here
. "Moon Man" is featured on the Billboard #1 album Slime Language 2.
Strick's talent for creating songs with deeper meaning is propelling him to the forefront of the evolving hip-hop landscape. Strick is a college graduate, veteran, and corporate executive turned artist who is ready to share his story and experiences through a brand new work of art.  The robust and multifaceted recording artist, best known for honing his skills as a clever wordsmith and adept songwriter, is gearing up for a new album.
Previous track "Bad Girl" feat. Kaash Paige led the way with rave reviews.  It arrived with a cinematic video that perfectly packages Strick and Kaash's melodic vocals and the ambient vibe of the track.
Strick's upcoming album, Strickland, will include additional features from Young Thug, Ty Dolla $ign, Gunna, Swae Lee + more.  Recent single "WokStar" feat. Skepta is featured on the Billboard #1 album Slime Language 2 alongside "Moon Man".  Additionally, in 2020, Strick enlisted Young Thug and Ty Dolla $ign for summer anthem, "Yacht Club."
Strick's poetic nature paired with his unparalleled work ethic and unwillingness to compromise who he is allows him to keep advancing forward and doing so with feeling. Like Tupac, Big L, Big Pun, Eminem and the lyricists who helped pave the way, Strick aims to inspire people to care about what they are saying and to be passionate about the mark they are making on the world. Naturally, you'll find him leading by example and enjoying every step of the way.
© 2021, Seth "Digital Crates" Barmash. All rights reserved.