With Multiple Billboard Hits and Hundreds of Millions of Combined Streams, These Songs Deserve Some Year-End List Love!
2021 is a snapshot of the diversity in hip-hop & reggaeton. Arriving from every corner of the map we had Billboard-charting melodic trap, soulful street anthems, EDM infused Latin trap, emo rap bangers, and more. Below, see a list of some of the best tracks of the year.

Farruko – "PEPAS" 
An energy-boosting banger that fuses reggaeton and EDM, "PEPAS" was one of the year's most inescapable party anthems, its rousing trumpet fanfares, and sirenic synths blasting out of beach bars, car sound systems, and even football stadiums. The song was a global smash, topping multiple Billboard charts (including Hot Latin Songs and Hot Dance/Electronic songs) and reaching #1 in multiple countries.
Peaking at #25 on the Billboard Hot 100, the song was one of the biggest hits in Farruko's career, helping the Puerto Rican superstar earn his first-ever performance on late-night TV when he performed on The Tonight Show With Jimmy Fallon. Released during a moment of hope amidst a years-long pandemic, "PEPAS" was there to usher us back outside and help us forget our troubles, if only for a night.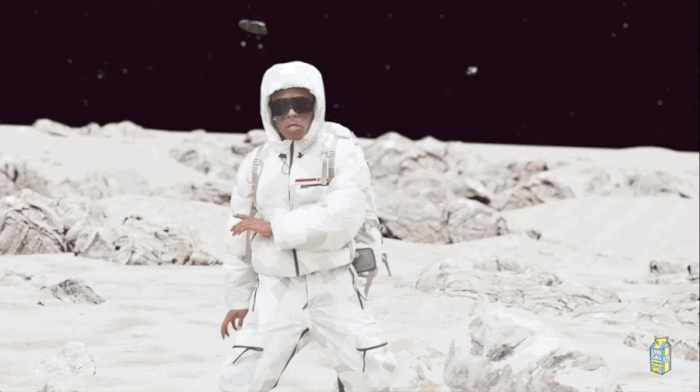 Internet Money – "His & Hers" ft. Don Toliver, Gunna & Lil Uzi Vert
Taz Taylor and Internet Money took over the charts with their guitar-driven banger "Lemonade." In 2021, the multi-platinum producer-artist collection decided to run it back, recruiting two of the three "Lemonade" artists (and video director Cole Bennett) for "His & Hers," another expert three-man weave of melodic trap. It's an ideal formula, combining Don Toliver's booming smoothness with Gunna's triplet-pattern soothsayings and Uzi's space-age speed rap over a gently speaker-knocking beat from Nick Mira.
"His N Hers" was a huge success in its own right, reaching #66 on the Billboard Hot 100, generated over 23 million YouTube views, and 3.5 million video creations on TikTok. "His & Hers" is set to appear on the next album from Taz Taylor and Internet Money, set to release at the top of 2022.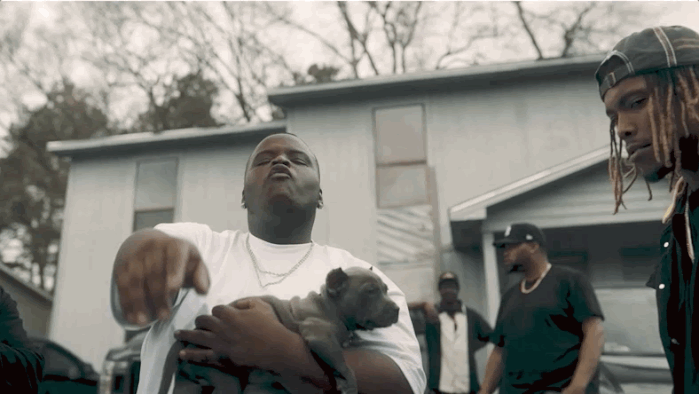 Morray – "Trenches" & "Trenches" (Remix) ft. Polo G
Aptly titled Street Sermons, Morray's debut album combined gospel and trap influences to tell stories about out-the-mud struggles. On his achingly heartfelt single "Trenches," Morray puts those struggles under the microscope, examining the agonizing choices faced by those in poverty and filtering them through his own experiences of life before his rap breakthrough.
A tribute to the working folks of his hometown of Fayetteville, NC, "Trenches" resonated with like-minded rappers who related to the song's message, including Polo G, who hopped on the song's remix with a touching and deeply personal verse of his own.
Young Dolph & Key Glock – "Aspen"
In the film Dumb and Dumber, the characters Harry and Lloyd embark upon a bumbling cross-national journey in a quest to reach a magical place of prosper and plenty. That place is the obscenely wealthy mountain town of Aspen, Colorado.
In 2021, another iconic duo made the trip to the ritziest town in the Rockies: Young Dolph and Key Glock. Accompanied by Bandplay's ecstatic blasts of organ, Dum And Dummer 2 highlight "Aspen" finds the Paper Route EMPIRE duo spitting their iciest verses to date, heating up the cold weather with their fiery punchlines. The video thrives on the chemistry between the two rappers, each smiling from ear-to-ear as they bask in the winter wonderland.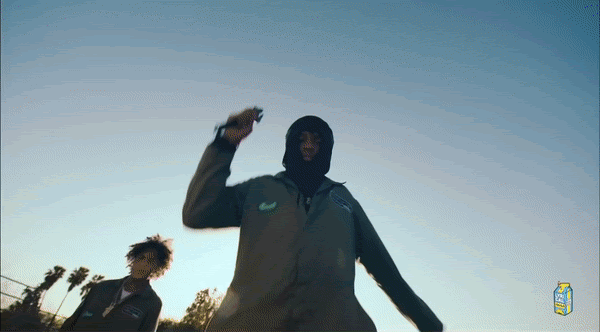 $NOT – "Whipski" ft. Lil Skies
The be-hoodied hero of Florida rap, $NOT revels in life's simple pleasures–a fast car, a stiff drink, and a glock by his side. His hit single "Whipski" is a guitar-inflected rumination on what makes $NOT tick, the 23-year-old rapper talking tough in his trademark low talk, assisted by Lil Skies and his melodic mastery.
The song was the latest $NOT single to receive a video directed by Cole Bennett, who crafted a memorable clip starring $NOT and Skies as mischievous mechanics. With over 33 million streams on Spotify alone, "Whipski" helps set the stage for Ethereal, $NOT's next album, coming soon.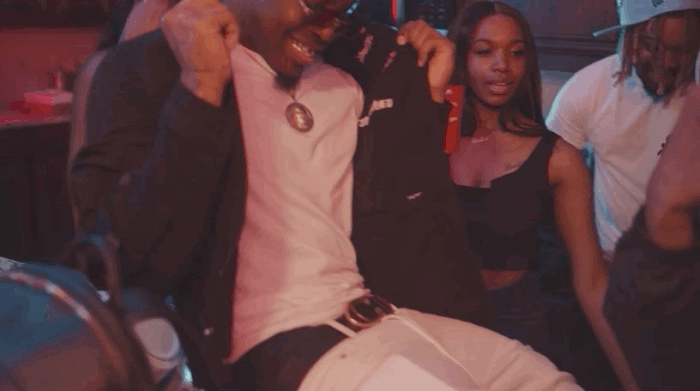 Cico P – "Tampa" 
Cico P's "Tampa" was one of the most unlikely rap smashes of 2021. Originally released in 2019, the song caught a wave of momentum on TikTok, whose creators latched onto the line "that boy bad news he's a menace to society" and created over 130k videos to the sound. The TikTok success of "Tampa" propelled the song to #91 on the Billboard Hot 100.
But the chart story is far from the only interesting thing about "Tampa." The song is a spacey, supernaturally chill flexers' anthem, combining the vocal style of southern trap with spacey, SoundCloud-style plugg music. The song eventually led to Cico's acclaimed project Nawfjaxx, which won him co-signs from the likes of Kevin Gates and Maxo Kream.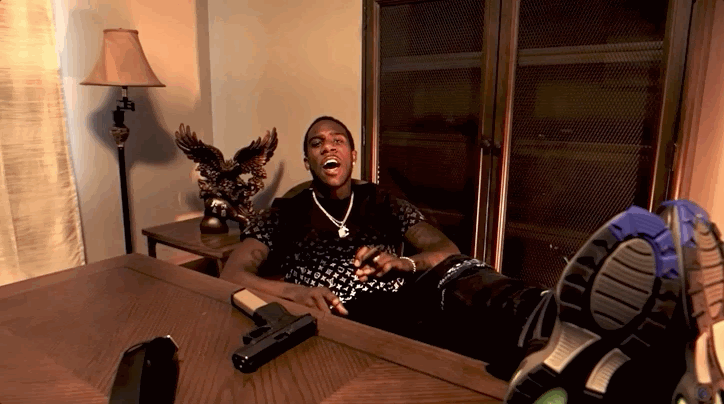 DUSTY LOCANE – "ROLLIN N CONTROLLIN"
DUSTY LOCANE is taking over the Brooklyn drill scene with his deep basso voice, innate sense of melody, and commanding authority on the mic. His first single "ROLLIN N CONTROLLIN" arrived with a slow motion skitter was an as yet unheard flavor of Brooklyn drill. The song hit the Five Boroughs like a freight train, taking over the streets from DUSTY's native Canarsie all the way to the Bronx, and racking up over 200 million streams across platforms.
"ROLLIN N CONTROLLIN" was no one-hit wonder–DUSTY followed up "ROLLIN" with songs like "Rolando (Caught In The Rain)," "Rumble," and "Rollin N Controllin Pt. 2 (Picture Me)" continuing to build steam in the Five Boroughs and beyond. But the original was an instant NYC classic, and the herald announcing NYC's next big star.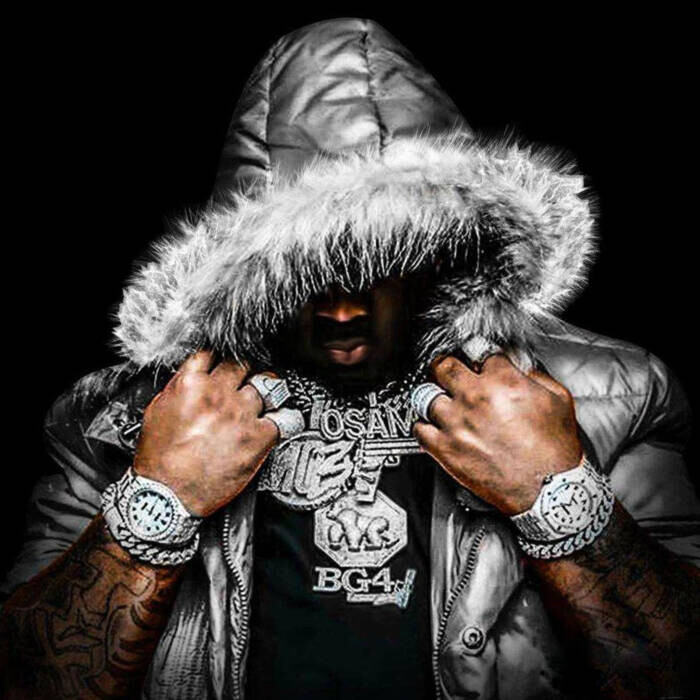 Mo3 – "Outside" ft. OG Bobby Billions
There are plenty of artists who can sing and rap, but very few could do both at such a high level as Dallas legend Mo3, who passed away last fall. His first posthumous single was "Outside," a collaboration with fellow Texan OG Bobby Billions, helped elucidate what made Mo3 so special–the frank assessments of street life, the emotional confessions, and the ability to convey an ineffable sense of the tragedy of trap life with his singing.
The song spent seven weeks in the lower reaches of the Billboard Hot 100, peaking at #92, but performed extremely well on street-savvy platforms like Audiomack and YouTube, racking up over 80 million views and spending multiple weeks atop Audiomack's trending chart. "Outside" and its success served as an appreciation of the man's towering talents and an acknowledgment of the absence felt in the rap game and in Dallas after his tragic passing.
Icewear Vezzo & Lil Baby – "Know The Difference" 
Icewear Vezzo asserted himself as an ambassador of the Detroit rap scene in 2021, collaborating with heavy-hitters like Lil Durk, Moneybagg Yo, and Future and bringing them into his own sonic realm. On "Know The Difference," the slick talker teamed up with Lil Baby, crafting a dramatic anthem for the flexers, "Know The Difference" gets its power from the contrasting styles of the two emcees–Baby hops out of the speakers with his melodic triplets, while Vezzo dabbles with auto-tune and delivers words of wisdom without elevating his heart rate. The song is a thrilling rallying cry for two thriving but disparate scenes, creating a symbiotic meld of sounds from North and South.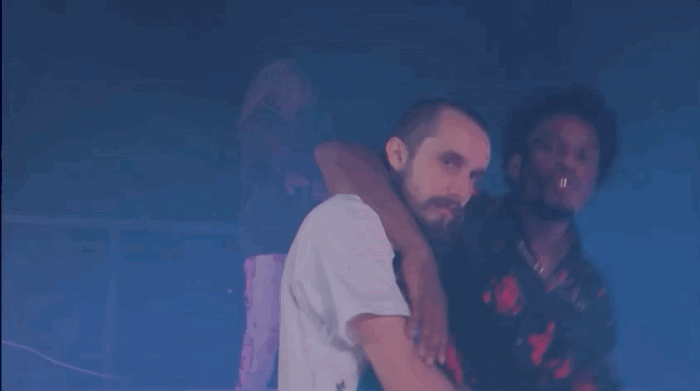 Pouya – "Wig Split" ft. Denzel Curry
A fixture in Florida's flourishing rap scene, Miami native Pouya expanded his artistic ambitions with his album Blood Was Never Thick As Water, adding elements of jazz and sounds from other regions to his repertoire. On album highlight "Wig Split," however, Pouya does what he does best, delivering a speaker-obliterating banger guaranteed to set any mosh pit aflame. Stereogum raved about the song, saying "I'm typing this to you from beyond the grave because that bass hit and my skull imploded."
The song features a guest spot from Carol City native Denzel Curry, another seminal figure in Miami's rap game, who brings punishing energy to his 8-bar verse, but the song belongs to Pouya, whose snapping flow cuts a wide swath through the ear-splitting production.
© 2021, Seth "Digital Crates" Barmash. All rights reserved.