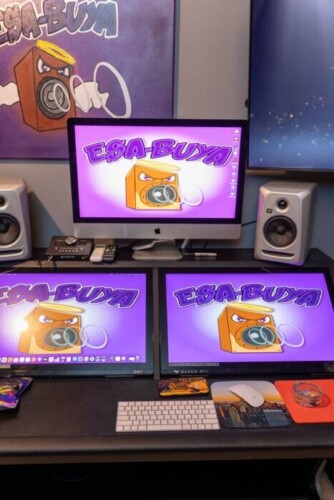 Forthcoming Brooklyn, NY native artist 303Saints has recently opened up a recording studio in Brooklyn called EsaBuya Studio. Aiming to be a part of others' careers as and allowing them to have a solid space to work in, 303Saints is laying down a great foundation.
With the studio now open to the public, 303Saints is ready to book sessions and allow artists in the NYC area to come and create in a new creative space. With new, solid equipment, EsaBuya studio is fit for all of your needs. With gadgets like a Neumann u87 mic, an Apollo Twin interface, IMac desktop with Logic & Wave Plugins, Raven Slate 2 screen digital ssl board & a Ps5 to chill why your songs are getting mixed and mastered, EsaBuya is the best newest place to be.
Booking can be made via email, at [email protected] The EsaBuya Studio will be a recording studio to be remembered in the hip-hop community of NYC.
Follow EsaBuya studio here:
https://www.instagram.com/p/CVBPCSdl3l9/?utm_source=ig_web_copy_link
© 2021, alanna. All rights reserved.