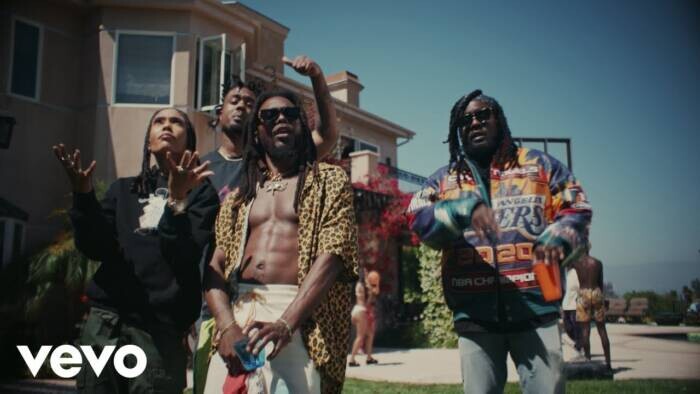 In April last year, Wale teased an unreleased song during an Instagram Live session, resulting in questions regarding its location. Later in December, this issue was finally resolved. "Options" was unleashed by EarthGang and Wale. In addition to Coi Leray whose vocals happen to be one of the busiest in hip-hop lately, they decided to add an official remix to the collab track.
With the release of their official video, the gang returns. Earthgang and Wale appear in the song's new video while Coi features her newer verse as the trio are seen at a house party:

To keep the theme of remixes going, EarthGang recently released their "Lemon Pepper Freestyle (Remix)". In September, their collective Spillage Village revealed its Spilligion project, which featured a variety of guest artists, including Lucky Daye, Chance the Rapper, Masego and Ari Lennox. There were singles preceding the album, such as "Baptize," "End of Daze" and
"Hapi."
 
An EP titled The Imperfect Storm by Wale was released in June. I was blown away by his last album, Wow. There were 15 cuts on That's Crazy this year and assisting from others as well  Kelly Price, Ari Lennox, 6LACK, Boogie, Bryson Tiller, Rick Ross, Lil Durk, and Meek Mill, and more. In 2017, D.C. icon Shine was asleep on the charts until he released Wow That's Crazy, a top ten record on the Billboard 200. 
 
A reflective single shared by Coi Leray in January made headlines all year long The track, "No More Parties," sees her unload her present-day thoughts. She went back to the track with an all-new remix assisted by Lil Durk. As a result, it was one of her most well-received tracks.  Using Pooh Shiesty as the vocalist, she then unleashed "Big Purr"; it became viral from one clip before the official video and album.  
© 2021, Jonathan P-Wright. All rights reserved.