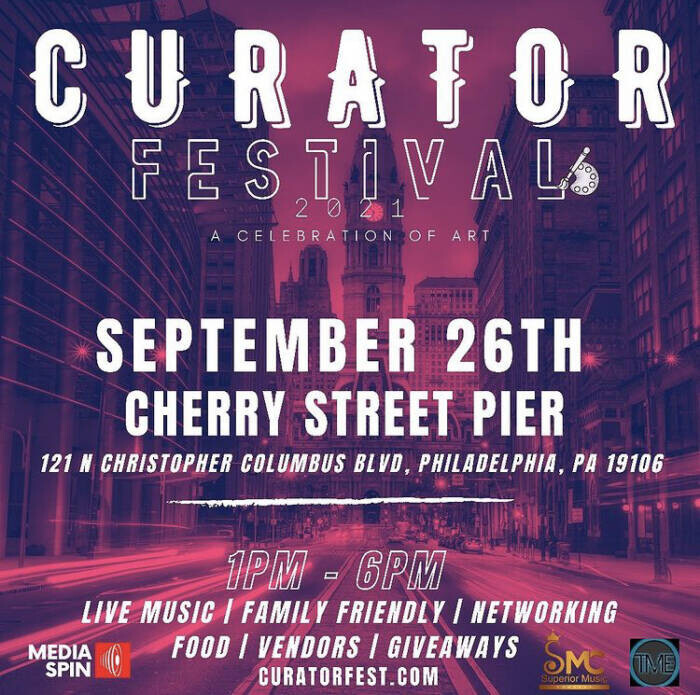 September 26th, 2021 marks the return of the Curator Fest to Philadelphia, PA. The event will take place at the Cherry Street Pier and will feature live music, networking, food, drinks, and more. Sponsors for the event include Meia Spin, Tony Manz Ent., Superior Music Company, Uphoria Water, and Wawa will be providing food to the artists, vendors, and VIPs. The performers will include a range of talent including Tre Prada, D1 Rell, Muddy Taylor, Nejcion, Yvng Dyme, DJ Suga, and Journell Pierre.
Curator Fest is a Family Friendly festival that Highlights talented upcoming Artist , Bands, DJ's, Creators, Brands, and more from the Tri-state Area. The festival will include all genres of music and a variety of performances to showcase the thriving Music Scene around Philadelphia. Curator fest offers dozens of opportunities for independent artists and creators to show thier work.
The Festival also includes speakers to give information on topics that can help artists and creators thrive. Curator Fest gives artists, creatives, and businesses a chance to network with others in the creative community in the city. In addition to the live entertainment, attendees will be able to enjoy Games, Contest, Food and shops at the pier. Curator Fest, now in its third year, continues to grow each year.
For more info please visit www.curatorfest.com
© 2021, Seth Barmash. All rights reserved.