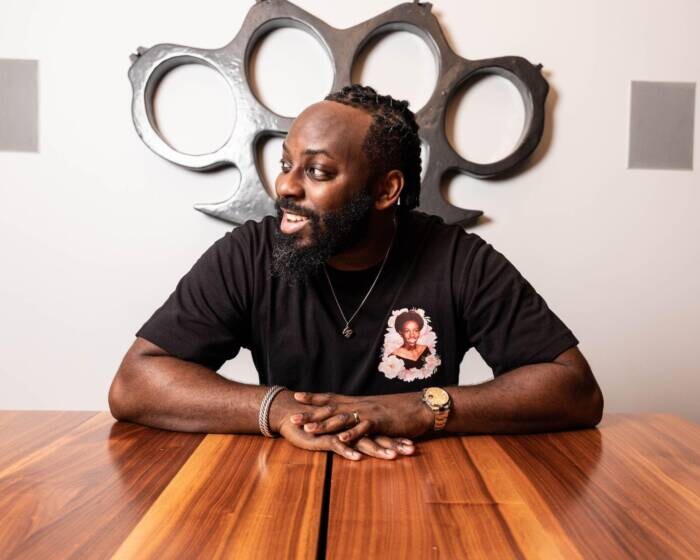 Wieden+Kennedy today announced the appointment of John "JP" Petty III as executive creative director for the independent agency's Portland office. He will join Ana and Hermeti Balarin, executive creative directors, and Managing Director Jess Monsey in leading W+K's largest office as the independent network approaches its 40th anniversary. 
In his new role as ECD, JP will oversee all social and digital across the Portland office. 
Until now, JP has served as head of social for W+K's New York office, where he has been integral in building a robust social practice, as well helping to launch WKNY's Bodega—a social-first, internal creative group that works cultural moments into brand storytelling (versus trying to push brand storytelling onto culture). 
Bodega has generated ideas for W+K brand partners that put them into cultural conversations— examples include McDonald's nightly "clapping tweet" at the 7pm healthcare workers shift change during the height of quarantine, or Bud Light admitting their memes "are trash," leading to the creation of a new role for the brand––Chief Meme Officer––which received over 1000 applications in the first 24 hours. 
"JP has been an instrumental part of expanding our approach to creativity at W+K," said Global Chief Creative Officer, Karl Lieberman. "He's taken our work to new places, putting social at the center, and helping insert brands into cultural conversations. Teaming him up with MD Jess Monsey and seasoned creative leaders Ana & Hermeti (Balarin) to lead our Portland office, this crew will redesign how we show up for our people, and our clients, in the future." 
Notably, JP was a part of the team behind the explosive McDonald's partnership with Travis Scott, which led to the creation of numerous TikTok trends. He also helped successfully pivot the launch strategy for the highly anticipated Ford Bronco after the global pandemic cancelled automotive shows, which meant moving to an entirely organic digital and social launch. 
Additionally, JP's inclusive approach to recruiting has welcomed a new, diverse group of creative talent into the industry that deeply understand how to steer the agency's creative efforts in a way that resonates with people outside of advertising. 
"I feel an overwhelming sense of honor with this opportunity; it's one that quite clearly feels bigger than me," said Petty. "The work that has come out of our Portland office has been game-changing, not just among our network, but in our industry and in culture. I believe what I represent in this puzzle is an opportunity to open the door for different types of creativity. Over the past few years, we've transformed our work by understanding that creativity comes in a lot
of different forms, and from every corner of the building. Our future not only allows for it, but demands it in a way that will define the next era of Wieden+Kennedy. 
As I join the team in Portland, I'm looking forward to having a lasting effect on the city itself, diversifying the agency's inputs to bolster and diversify its output, and ultimately creating some of the dopest work we'll do in our lifetime." 
From Ana & Hermeti Balarin: 
"As soon as we were introduced to JP, we knew we wanted him to be a part of this leadership team. His strategic and social background, his amazing skills to make work that people actually pay attention to, and the energy and joy he brings with him is more than we could have wished for. We couldn't be happier that he's joining Jess and us to help lead WK Portland." 
Wieden+Kennedy was recently named one of Fast Company's Most Innovative Companies in Marketing and Advertising as well as Agency of the Year for both Adweek and AdAge magazines. In 2020 and 2021, W+K welcomed 43 new clients in the US via projects or longer term partnerships, including one of the biggest new business wins of the year, taking on global creative strategy and major initiatives for Visa. The full-service creative agency is behind some of the past year's most impactful campaigns, including Nike's Emmy-winning "You Can't Stop Us" about teamwork overcoming adversity, and the McDonald's Famous Orders platform, turning the simple truth that "everyone has a McDonald's order" into a culture-shaping brand effort. 
The Portland office works with Fisher Price, KFC, Nike, Procter & Gamble, Supercell and Samsung, among others. 
### 
About Wieden+Kennedy 
Wieden+Kennedy, founded in Portland, Oregon, in 1982, is an independent, privately held global creative company with offices in Amsterdam, Delhi, London, New York City, Portland, São Paulo, Shanghai, and Tokyo. Wieden+Kennedy's network partners with some of the world's most well-known brands, including (but not limited to) Anheuser-Busch InBev, The Coca-Cola Company, Delta Air Lines, Formula 1, Ford, KFC, McDonald's, Nike, Procter & Gamble, Samsung and Visa.
© 2021, Seth Barmash. All rights reserved.