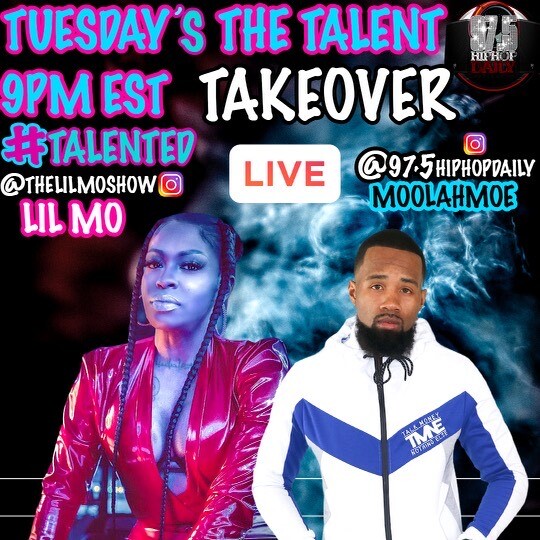 Lil Mo has joined forces with Moolah Moe, the founder and CEO of prominent radio station 97.5 Hip Hop Daily. Together, these prominent assets to the music industry have developed a new and captivating Instagram live show titled, "Talented" which airs every Tuesday night at 9pm EST.
The show has already proven to be a huge success. With Lil Mo's expertise as a singing entertainment guru and Moolah Moe's hypnotizing and energetic radio personality, they have lured in thousands who religiously tune in. Their primary focus is to discover captivating new talent with intentions to provide the artists with opportunities to develop their career.
"Talented" has sent shockwaves through instagram as artists from far and wide chime in with hopes of revealing their gifts to the world. Whether you are a singer or rapper, both Lil Mo and Moolah Moe are ready to witness a star in the making! Do you have what it takes? Be sure to follow both of the hosts on Instagram to receive a chance to mesmerize them with your passion!
© 2021, Julzmancini. All rights reserved.