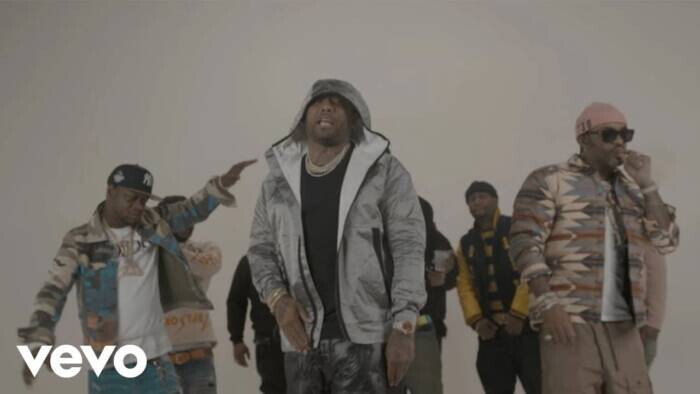 A few months back, Jim Jones teamed up with Harry Fraud to release The Fraud Department, an 11-track compilation that would incorporate additional contributions from more than one musician Belly, Jay Worthy, Dave East, Curren$y, Conway The Machine, and more. Dipset general A&R's "Three Cuts" video from Vol. 3 Life and Times of S. Carter takes sound cues from Isaac Hayes 'Do Your Thing' from Shaft, and Jay-Z's "Do It Again" from Vol. 3 Life and Times of S. Carter.

The visuals for "Three Cuts" are directed by Will C and mainly depict an all-white room and what looks like a garage. Jones, Maino, and a few crew members provide the obligatory eye candy to match the song's energy. 
 
The Dipset general was able to debut El Capo (Deluxe) in November. It contained 31 new songs along with a few assists from artists such as Vado, Juelz Santana, Fred, Fat Joe,  The Godson,  Cam'ron, Rick Ross, Benny The Butcher, Fabolous, Jadakiss, RAIN, and Ball Greezy, among others. Aside from his own releases, Jones has contributed verses to Trav's No Matter What Overnight   Young Thug and YSL's Slime Language 2 and French Montana's CB5. 
© 2021, Jonathan P-Wright. All rights reserved.