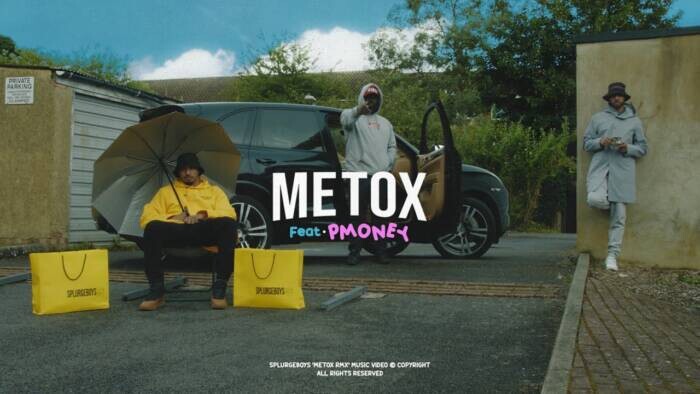 Brother Tae, known as Splurgeboys, and Rocket, known as Rocket, released their latest batch of tracks in June called METOX, a collection of 11 songs featuring Ghetts, D Double E, Kadey James, Blade Brown, Ms Banks, and Scorcher. "The Price," "Like Who," and "Legacy" were among the visuals that came out of the project.
Last weekend, the South London duo upgraded the title track of the aforementioned album with a remix, seeking assistance from P Money to complete the job. With a Lewi B-produced track, Money displays his neck-breaking lyrical talents:
It's hard to get more creative than this. "METOX (Remix)" is essentially a still image of the collaborators, with the only movement coming from the clouds in the sky. Artists come to life in their own way for their parts, while the others remain suspended in time. Simple, yet very replayable.
On the official release front, METOX follows 2019's Chill+Bill 2, a sequel to 2017's Chill+Bill that included 10 tracks with POET, Fekky, LD, Jme, Wolfgang Gray, and Paper Aero Plane cronies Snowy Danger and James Pyke. Splurgeboys have produced and featured on numerous dope tracks over the years, including Frisco's "Colours," Dizzee Rascal's "Don't Be Dumb," D Double E's "Contact Us," and RV's "X On My Back." 
© 2021, The Millennial General. All rights reserved.