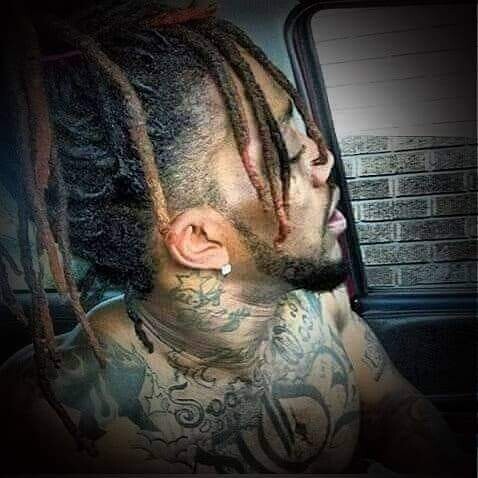 When one's ambition and drive are strong, no setback will prevent them from achieving all they set their minds to. Rapper Mu Diamonds embodies this drive and commitment. Although his life took many twists and turns, he finished strong and expanded his reach in the music industry by establishing his recording company, Dynesty Entertainment.
Mu Diamonds has led a colorful life. Born and raised in Buffalo, New York, this rapper grew up in a rough neighborhood. Unfortunately, gang violence became part of his norm. As a teenager, he sought refuge in music. Rap became a pastime he shared with his friends, and together they experimented with verses and beats.
The artist shared, "I remember sitting around with my friends, and we would be listening to rap music. We found instrumentals and started learning how to freestyle. We also practiced a lot of verses together."
Unfortunately, Mu Diamonds did not escape untouched by the violence that surrounded his community. He was a victim of a drive-by shooting that paralyzed him from the waist down. The artist recalled the event and said, "Getting shot and being paralyzed was one of the hardest struggles of my life." People changed the way they treated him, and some of his loved ones even cut ties with him. But he was not deterred by his circumstances. If anything, it only made him fight harder for his dream.
Mu Diamonds focused on his music career, and sure enough, he rose up the ranks of New York-based rappers. His skills and distinct style cemented his reputation as one of the greatest rappers around. As an artist, he displayed incredible energy, grit, and talent. In addition, Mu Diamonds' ability to paint a vivid picture of his experiences through his lyrics set him apart from his peers. This artist had a vision for the direction he wanted to take with his career. And in the course of performing for over ten years, he has certainly achieved his goal and more.
After achieving success as an artist and performer, Mu Diamonds set his sights on a bigger goal. He said, "I decided to create a record label. With this venture, I can uplift the music industry and provide opportunities for other artists to grow in their craft." Mu called his label Dynesty Entertainment.
Dynesty Entertainment is a family-oriented enterprise that aims to develop the potential of budding artists and musicians. Mu Diamonds' recording company provides full-service engineering and production. The company also does creative content and marketing for the label and the artists who work with them.
Since Dynesty Entertainment opened its doors, it has become more than just a place for artists. Everyone who has worked closely with this record label has developed a close-knit relationship and has built a safe space to explore creative expression through music.
Despite unfortunate circumstances and challenges, Mu Diamonds has risen above his demons and has carved out a successful career for himself. This artist has earned the moniker "King of Buffalo" through his passion and dedication to his music. With the growth of his label Dynesty Entertainment, he hopes to help more talented artists grow into worldwide superstars.
Mu's EP debuts Halloween October 31st, titled "Memories & Moments." This debut EP is predicted to blaze through the charts.
Mu Diamonds is a rapper and CEO of Dynesty Entertainment. To learn more about his company, you can visit their website or follow them on Instagram.
© 2021, alanna. All rights reserved.