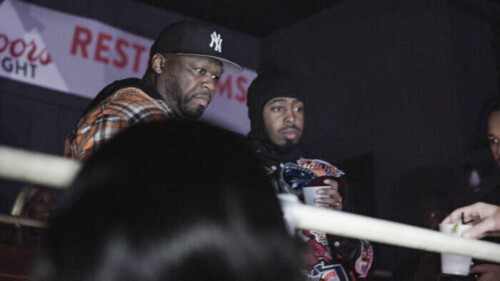 Fabdon has always wanted to make music from an early age, and he has always come out as a winner no matter what. He is considered a hip-hop rising star originating from Southside Jamaica, and he is currently considered the hottest upcoming artist after several years of trying and never giving up.
Fabdon's career hit a high note in 2022 following the release of "Lamar Anthem" alongside rising star Louie Sosa, which gained a lot of listeners after a few weeks of its release. The songs possess unforgettable lyrics, and it delivers them perfectly. Many people have fallen in love with the song, and they have described the track Lamar Anthem involving extraordinary vocals. In addition, the beats of the tracks are amazing, and it will make you dance to the tune whether you decide to stand up or remain in your comfort space and nod your head along with the beats. When you keenly listen to the song, there is a background sound consistently repeating the phrase, "can't stop the rain," which can be interpreted that Fabdon and Louie Sosa are not going anywhere and are here to stay. Somehow, the song highlights the rapper's life such that even if one has so many roadblocks in your life, you are still unstoppable.
Collaboration in this track has also sparked many fans' responses regarding the input they had to put into the song. The collaboration has helped Fabdon receive much essential feedback from his respective counterpart. Feedback is an integral part of every artist's development and typically assists in the improvement of the music as well as production skills.
This collaboration with Louie Sosa is necessary for network expansion and fanbase since it gives an artist more exposure. Hence, it is understood that tapping into the audience of Louie Sosa is a remarkable way of attaining a new fan base. Additionally, collaboration transforms into a connection to several gigs, getting the music being featured on platforms like Spotify, extensive credibility, and recognition. Collaboration in this track has fostered innovation in the scene of hip-hop music, and it has boosted the networks of both artists.
All about networking, the song got featured in the TV show BMF as the theme song for one of the characters named Lamar. In the TV show, after Lamar comes out of prison, he finds out that his wife has replaced him, plus he does not have a source for his livelihood. But observing Lamar in the show is someone who will fight for what belongs to him no matter what. Above all, this is where the connection of the track by Fabdon and Louie Sosa falls in place with Lamar's role in the show.
The theme of the track itself, "you can't stop the rain", can be interpreted as well as how that Lamar will not be stopped no matter what and that he has to win his wife back, get into his daughter's life, and live together. This is the representation that both Fabdon and Louie Sosa create here in the "Lamar Anthem" collaboration.
The track is featured on the hit-show BMF, a significant milestone for Fabdon and Louie Sosa in terms of growth and development. The show has a strong rating on IMBD, which boasts its true popularity and vision. This means people love everything about the show, and this means many people will watch or have watched it, thus providing more recognition and exposure to the Lamar Anthem track. In terms of growth and development, this will provide the artists with an extensive fanbase, and this will translate to more audience, and more audience means more revenue and growth.
This will motivate the artists to go an extra mile in providing their fans with hits after hits and boost their overall career. To follow the illustrious career of Fabdon and Louie Sosa, check out their Instagram handles respectively, @fabdon_tdf and @heateavesosa_tdf. These two artists' careers are only on the rise and "Lamar Anthem" is just one of the many hits they will each offer to their fans and the entire world.
© 2022, Tedfuel. All rights reserved.