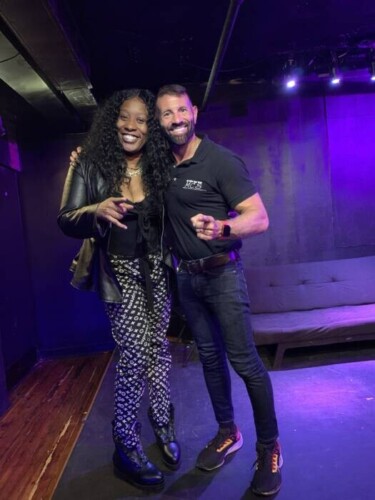 Misty Blanco The Blaquanese Rockstar is set to release her own bath and beauty product line this December 2022. "Creme De La Crème" products are made with organic products and each item is hand made. This product line is made for the rejuvenation and glow for the skin, and it's aroma make it easy for meditation and relaxation during your bathing time. "Creme De La Creme", will have organic products made from the finest Shea Butters, Clays, Oils, Organic Teas, Salts for your skin. This product will make great gifts for holidays, birthdays, anniversary's, I love yous or just everyday use. Misty Blanco The Blaquanese Rockstar will have monthly giveaways on here Instagram IG page @mysterious_mistyblanco starting this November 2022. Misty Blanco's book "Revenge Is Not An Option" is set to be released soon, as casting for her episodic series has already began.
In other news Misty Blanco The Blaquanese Rockstar will be releasing "Music Box Moonlight Edition" with Japanese Volionist Reina Hondo. As Misty Blanco takes centerstage in the growth of her company and platform she has launched another avenue and direction that keeps this Rockstar shinning, "Crème De La Crème" is just another edition to the resume of Misty Blanco. On September 30th, 2022 Misty Blanco and her Acting Coach had a very deep conversation about growth and herself accomplishing what she set out to do in her career. This conversation was very uplifting and inspiring as it also gave another light to the Blaquanese Rockstar as a artist who dreams big and she will accomplish anything she sets out to do. We have watched Misty Blanco from her humble beginnings of Making The Band 2 with P. Diddy to owning her "The Misty TV Channel" as Misty Blanco Blaquanese Rockstar with partners Christina Jones and Ja Vonni Brustow The Misty TV is here to win. Misty Blanco's album is one of the most anticipated albums in 2022. We look forward to the launch of her new bath and body products called "Crème De La Crème".
https://www.instagram.com/tv/CjHBCtsg7jj/?igshid=NzNkNDdiOGI%3D
For more info about "Crème De La Crème", contact
The Misty TV Firm Corporation via email: [email protected]
Misty Blanco Instagram IG: @mysterious_mistyblanco
Christina Jones: @ayeyotina
Ja Vonni Brustow: @javonnibrustow
© 2022, Logan. All rights reserved.