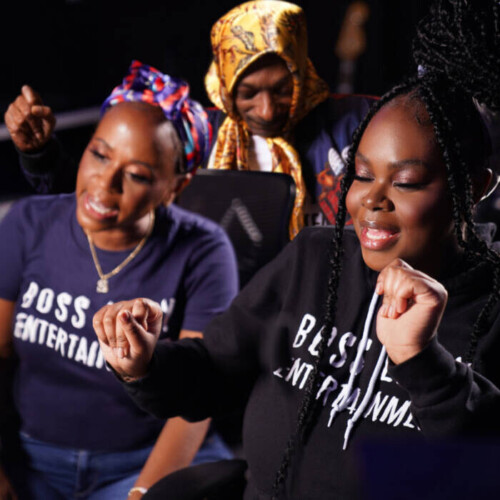 Entertainment icon and entrepreneur Snoop Dogg has unveiled his most personal business venture along with his wife, Shante Broadus, for the Broadus Collection by Shante & Snoop; a luxury scarf line dedicated to their daughter Cori Broadus, out now!
Whether you are having a bad hair day or looking to add a pop to your outfit, these luxe unisex silky scarves will protect your hair and lock in moisture during sleep, exercise, and everyday use. Produced by beauty powerhouse Annie International, Inc., the Broadus Collection includes 6 scarf patterns in two different sizes and is currently only available for purchase online for $11.99 and $12.99 at BroadusCollection.com.
Widely known as a hair icon in their own right, Snoop and Shante found true inspiration for this line from their daughter, Cori. At the tender age of six years old, Cori was diagnosed with Lupus, an autoimmune disease that results in hair loss. As she began to lose her hair, Cori would wear a variety of scarves, and in solidarity, the whole Broadus family sported scarves alongside her, making it the family's signature look. After years of sporting other brands, the family felt it was only right to create a line of scarves that were stylish as well as served a purpose.
Keeping it a family affair, the Broadus Family threw an exciting launch event for the collection at the family owned & operated Chateau Beauty Bar! Among those in attendance were GRAMMY Award-winning artist Eric Bellinger, actress Brandee Evans from the critically acclaimed series P-Valley, and actress Jonica Booth from the Issa Rae-created series Rap Sh!t.
Shop The Broadus Collection today!
SMAC Entertainment, the multi-dimensional talent management and production company also known for the development and incubation of successful celebrity business ventures such as the Michael Strahan™ brand and WEAR by Erin Andrews, together with SMAC co-founder and CEO Constance Schwartz-Morini, engineered the creation and marketing of The Broadus Collection by Shante & Snoop.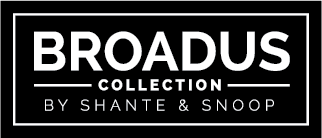 © 2022, Seth "Digital Crates" Barmash. All rights reserved.