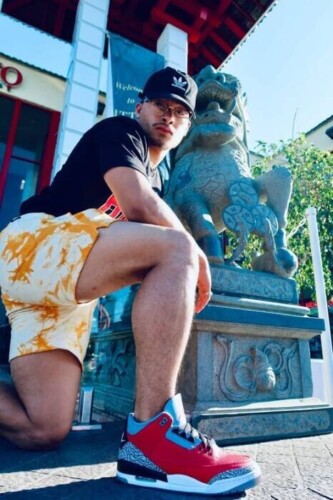 If you haven't heard of Martin Huu Nguyen; you're missing out. A true soul siren who will have your ears hooked and your mind playing his lyrics on repeat; singer and creative artist Martin Huu Nguyen is one to watch, as the freshest rising star to stir up the R&B scene with his multitude of talents.
Martin Huu Nguyen doesn't fail to amaze us once again with his ability to adapt to what may be a new summer anthem it seems. The theme song will be Starring on the anticipated T.V. Show that he will be starring in,in his hometown Minneapolis, Minnesota. He aired his upcoming melodic & electrifying song "Is It Real" on KRSM 98.9 FM last Thursday night with not only great reviews from the listeners but having the song give off a unique vibe and rhythm that makes anyone want to dance. Once again displaying his amazing versatility Martin Huu Nguyen has shown us he will be a Artist to keep your eyes on. Furthermore Martin Huu Nguyen talked about future projects and what to expect with the T.V Show ending on a great note encouraging his listeners tuning into the interview Thursday night to follow him on his social media for updates.
As for any new music from Martin Huu Nguyen and what to expect without hesitation he discussed the next upcoming music projects stating that the music video for "Is It Real"should be dropping sometime this month as well as July 7th is when the song "Is It Real" officially drops on all music platforms including Apple Music/Spotify/Pandora and other platforms. He will be dropping a mixtape that will most likely be a more slower and R&B pace with rhythm catering to the heart & soul, One that will also cater to the "love making & passionate sounds of the bedroom" he stated. He said that he should be dropping this anticipating mixtape before the summer ends along with a amiable diverse flow and harmonious ear-catching melodic feature appearance on the single "melancholy" with the upcoming California artist Kpeazy.
Stream and Follow Below for Updates:
Tiktok : https://www.tiktok.com/t/ZTRLdtEoM/
Instagram: https://instagram.com/xlittlebuddha?igshid=YmMyMTA2M2Y=
Facebook : https://www.facebook.com/noexcuse333
© 2022, Leonard Magazine. All rights reserved.