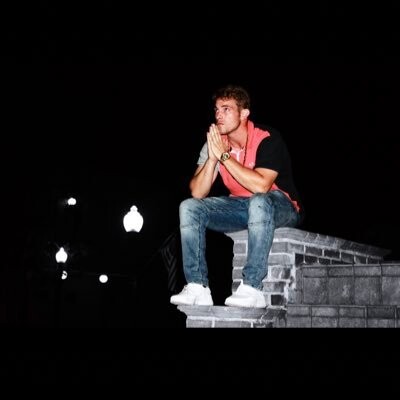 4BrianLee just dropped his latest single, Rude featuring international singer and songwriter Tejai Moore. The song has an undeniable country/pop/R&B feel that's sure to make the listeners want to get up and dance or at least bop their heads along to the beat. The love-filled lyrics, accompanied by the pop sound, makes it all the more irresistible and provides listeners with that old familiar feeling of falling in love for the first time with someone special that you barely know… in the club or in a party-setting. I mean, we've all been there, right?
Who is 4BrianLee?
4BrianLee is a talented new-upcoming Country/Pop artist from Panama City Beach, Florida. His sound is a unique blend of Country and Pop that is sure to get your feet moving. He has already made waves internationally with this new single and is looking forward to sharing more music with his fans. This song has been such an exciting journey for me, says 4BrianLee about Rude. 4BrianLee has a strong passion for music and is looking forward to sharing his sound with fans around the world. The young artist recently released his first official single, Rude, a modern country/pop single that showcases 4BrianLee's unique talents. It's been such an exciting journey for me, says 4BrianLee about Rude. I can't wait to share more music from my upcoming album!
Who is Tejai Moore?

Grammy-invited, international, singer, producer and songwriter Tejai Moore has been making waves in the music industry for years. He has co-written and co-produced songs for some of the biggest names in music. Most recently, he contributed to Olivia, a former member of G-Unit, co-writing the song "No Permission.". Her latest single, No Permission, is sure to put you in the mood.
On the new single of 4BrianLee, the collaboration between both artists features catchy lyrics that are guaranteed to make you want to groove along and dance on top of anything in sight. The hard-hitting beat is easy enough for anyone to follow, but still complex enough that it keeps your attention from start to finish. There's nothing better than a party banger like this one, so don't miss out on the new hit from 4BrianLee and Tejai Moore!
What does the Song sound like?
The song has a fun and upbeat feel that is perfect for any party or get-together. The Country/Pop/R&B sound is unique and catchy, and will definitely get stuck in your head. The music video was filmed in Atlanta, GA by videographer SLM Farro. The video features 4BrianLee and Tejai Moore performing the song. It's clear that they're having a great time, and the video will definitely put you in a good mood. You can tell it's been a while since these two have seen each other, but the love between them shines through. They sing about a woman may be "Rude" and how it's sexy at times.
Rude by 4BrianLee & Tejai Moore is a great way to kick off your party playlist and get everyone ready for a fun night out. Whether you're dancing in your own home or listening to it in your car, you can't go wrong with 4BrianLee's newest release. This track is also an excellent way to practice your moves before hitting up any clubs.
Listen Now
4BrianLee and Tejai Moore are two talents to look out for. With the new single, Rude, they're sure to catch your attention. you won't be disappointed. It starts off with a strong synth beat that carries through the entire track. It has a pop-country vibe to it and the chorus repeats, "Do ya dance".. Overall, this song is easy to sing along to and is great for party playlists. The song is an independent release, but it's catchy and will get you moving. Check out the VEVO-released music video here below.
© 2022, Logan. All rights reserved.