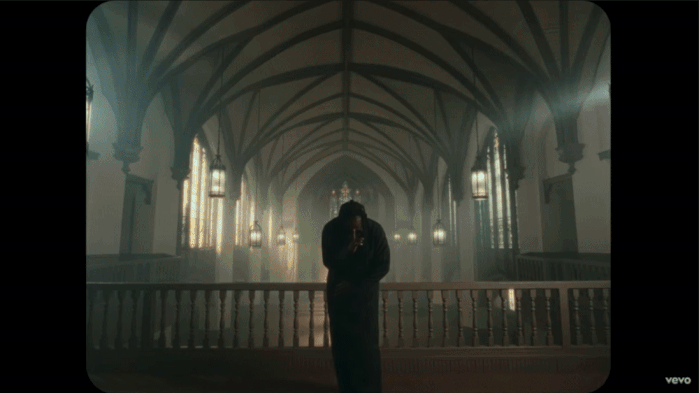 Ace Hood just dropped his new music video for "At War", a stand-out track off his recent critically acclaimed MIND EP, directed by Alex Heider. Hearing the praises and adoration of fans and national media put a fire under Ace; gaining this amount of recognition for his work would've blinded most but only humbled and gave Ace more ambition. In the hallowed halls of a cathedral, Ace makes it known that the war he's waging is not a petty one but one grounded in his beliefs. Flanked by masked military men, Ace fires off bar after bar, spitting, "The government is going to play their hand, but they gon' sugar coat it," only slowing the tempo for his melodic hook coupled with the showing of a ballerina dancing to match the pace. The dichotomy of a rigid military presence and a graceful ballerina dancing within a cathedral can be explained in many different ways, but what's clear is that we're witnessing the artistic expression of a man at war with forces within himself and in the world, and he's gaining ground.
"If music hits the heart, it will live with you forever," proclaims Ace Hood. Amid a career that includes platinum singles, Top 10 albums, and all-star collaborations, Antoine McColister pivoted during the mid-2010s to focus on longevity. A series of mixtapes and 2020's Mr. Hood affirmed that Ace's dive into being an independent artist was worth the hardships, with tracks like "We Ball" going gold with over 75 million streams. Like another recent hit, "Finding My Way," suggested, Ace Hood has accessed his power and is helping others to do the same—spiritually, mentally, and physically.
© 2022, Seth "Digital Crates" Barmash. All rights reserved.