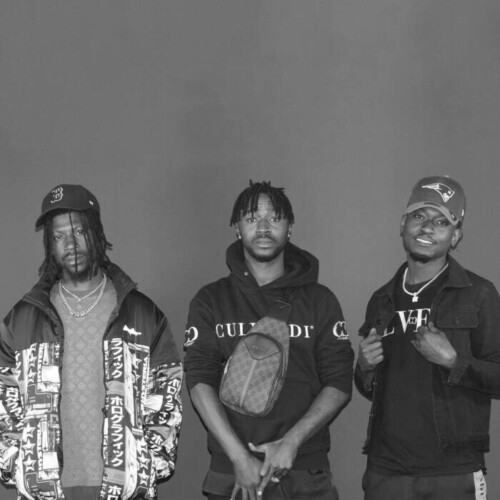 Tezer Records artists Rome Quantez, Ozi Kay and YJ 5Hunnid announced their joint single All In via social media. The three rappers have worked together previously on the Different Zone's Regular track and have decided to team up again for their latest single release. Here are the lyrics of the song along with the music video that was released on YouTube. Here are some thoughts about the song by Rome Quantez, Ozi Kay and YJ 5Hunnid.
On November 7th, three rappers from the label Tezer Records released a collaborative single titled All In. Rome Quantez is one of the three collaborating artists on this track. Other two are Ozikay and Yj5hunnid. The three rappers previously collaborated on the song Regular together. 
Rome Quantez said in an interview that  he feels this track will blow up soon because it has great lyrics with memorable hooks. He went on to say that he hopes for nothing but good reviews for this release. said they hope the song will be nominated for a Grammy award next year as well. 
Ozi kay also said that he was super excited to work with yj5hunnid and rom quantez because they had similar music tastes, Yj5hunnid mentioned how the music video for this song is best. Ozi kay also said in his statement that people should download the new songs on all platforms including Spotify, Apple Music, etc.
All in all the song is great and will get a lot of play time. It is different from the other rap songs because it doesn't use swear words or negative content. The artists took on a more positive tone which made the listener feel good.  The lyrics are catchy, which people will enjoy as they listen to it over and over again. The rappers didn't make their own verses about themselves but focused on how everyone can come together to create something that's great for society. 
The production was also on point with hard hitting drum rhythms and effects such as squeaking microphones that made you want to head-nod your head while listening to the song.
Steaming links:
Spotify:
https://open.spotify.com/album/3ln9Zq2oGN6RK11gs9qAPp?si=rRx1WJ13SeqPIVqKkNemJg
Apple Music:
https://music.apple.com/au/album/all-in/1651894283?i=1651894300
YouTube:
https://youtube.com/@TezerRecords
© 2022, Logan. All rights reserved.