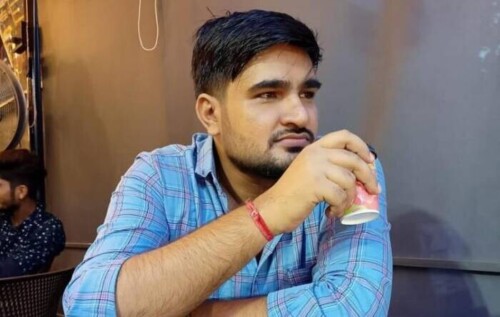 Well known Indian artist Manish sewada is soon going to release his new album under his own record label. There's more than 20 vocal songs is released by Manish Sewada started from 2019.
Early life and passion for music:
Manish sewada born and brought up in Rajasthan state of India. He is graduated from University. He started. music as passion in 2019 by it's lucky and his latest was Party all Night Vox released in 2022.
Record Label and Recording Studio:
Manish Sewada's recording studio was started in early 2021 and is situated in Jaipur city Rajasthan. He own a Record Label Name " Mixedall Digital "This record label is registered in IMI (IMI- Representing Music Labels in India, an IFPI Affiliate). Since then more than hundreds songs released through his record label.
Future Plans of Manish Sewada
Manish sewada says he aims to give new heights to his passion as well as his Record label too. He is aiming to grow up and to reach to the audience through his new album soon.
Instagram:
https://instagram.com/manish_sewada
© 2022, Tedfuel. All rights reserved.