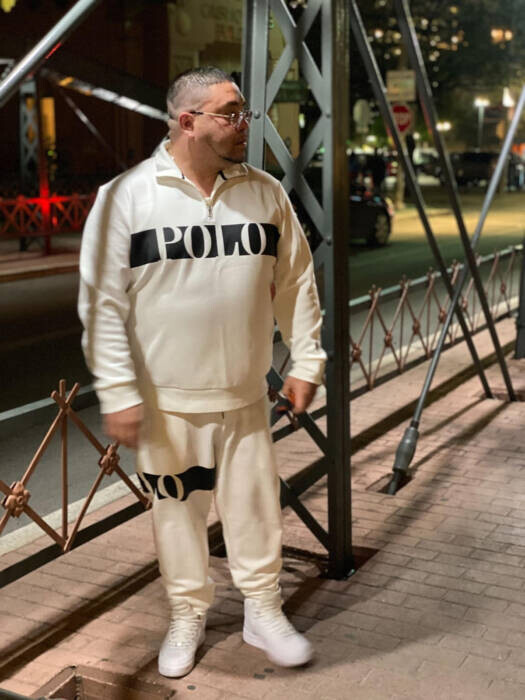 Originally hitting the scene back in 2005 under the name Type-R Dibiasi, Rene Martinez is now better known as RGM150. This artist hails from Jamaica Queens, NYC, and is helping fellow artists along the way given his unique perspective and experience as an independent artist.
After taking a brief break from making music, the pandemic and all the extra time he had on his hands really inspired RGM150 to get back into the studio. With fellow artist G.ame O.ver, he formed a label and publishing company called Hoolie Nation. They have since released the freshman album under the label, CheckMate, which now has nearly 375K streams worldwide.
Aside from his music endeavors, RGM150 also runs a multimedia studio brand, LifeSound Studios, which is an elite brand of luxury set audio and video recording facilities where artists and their teams can stay and have the resources to record and broadcast in an AirBnB style set-up.
By taking advantage of social media and the international market, RGM150 has really been able to grow his platform, and he doesn't show signs of slowing down anytime soon. RGM150 has a "do what it takes" mentality, and he wants to share his wealth of knowledge with all. You can stay up-to-date with him and his latest projects by checking him out at the following links:
https://www.instagram.com/rgm150/
https://www.facebook.com/ReneGastonMartinez
https://www.snapchat.com/add/renemartinez150?share_id=MDIzNEY2&locale=en_US
https://open.spotify.com/artist/5lNTctQmVLsYFpnNuYErqN?si=ORa35yAhTZelNfTHZZfbVA
© 2022, Seth "Digital Crates" Barmash. All rights reserved.