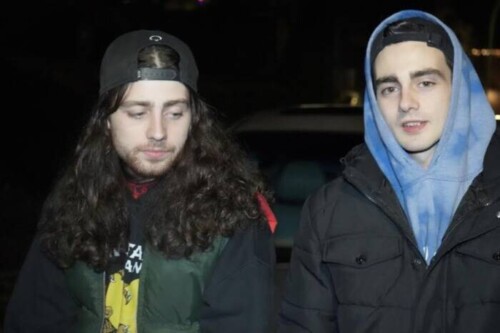 Vancouver-based experimental music duo, Ato-Mik, are back with the release of their song, "Fast Lane". The song features hip hop inspired production with an experimental autotune performance from both the group members – Atom and Mikey Mic. The song manages to package a very psychedelic style of vocal performance into a song that can get people moving in any setting. Already being received well by fans online, the track is steadily making its rounds in the Canadian music industry.
The song is accompanied by a brand new music video which can be seen on YouTube below.
Made up of Atom and Mikey Mic, Ato-Mik has been releasing music commercially since 2016. They have generated over 2 million streams across all platforms, and have quickly risen to the top of Vancouver, Canada's underground scene. Having opened for the likes of Quentin Miller, Raekwon, MadChild, and more; it's clear the experimental duo is here to stay.
Notable singles such as "I Am" and "Blow My Mind" helped grow the young artists to success, and showcase how the group has a variety of styles. The new track is definitely more of a trap vibe, but that is not to limit the duo to a trap style.
We are certainly looking forward to more released by the Canadian group, and look forward to seeing where their sound develops.
© 2022, alanna. All rights reserved.