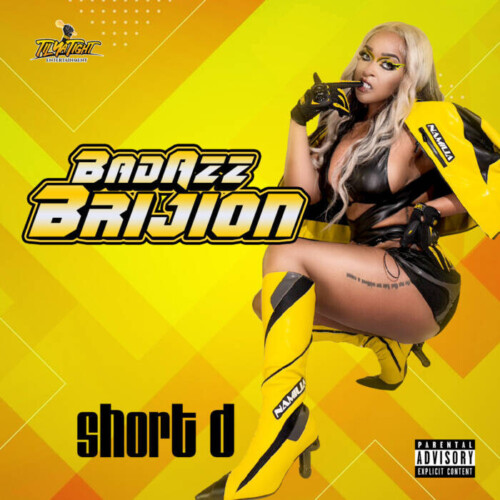 Los Angeles-based recording artist Bad Azz Brijion has pulled up to the scene with a major announcement: she knows her worth and she isn't settling for a man that doesn't meet her standards. The West Coast femcee offered her response to the viral TikTok sensation, boldly taking control of the narrative. In fact, "Short D" feeds off of the TLC "Scrubs" energy as Brijion reminds women that they can feel free to express their requirements for men.
The Funk Daddy-produced track is the highly anticipated follow-up to Bad Azz Brijion's debut single "Bone" which was released in October 2021. Moreover, the visual features an up-tempo, fun inclusive dance anthem that offers opportunities for all people who are interested in the male persuasion to express their physical desires. Bad Azz Brijion is poised for "Short D" to create a viral dance craze, proving that she is just getting started.
After signing with Seattle-based Til-Ya-Tight Entertainment, Bad Azz Brijion connected with West Coast record producer Dae One, who boasts credits with the likes of Ice Cube, Snoop Dogg, Busta Rhymes, and Kendrick Lamar. Bad Azz Brijion is also working with iconic producer Rhythm D, known for his production for West Coast legends like NWA, and Mack 10 as well as ushering in G-Funk. Additionally, Bad Azz Brijion was recently on a panel at the NAMM Conference, which took place at the Anaheim Convention Center on Friday, June 3, 2022. She will also be performing at Original Gangster Party with Ice-T on Saturday, July 2 at Garden Amp in Garden Grove, CA. Brijion will be making another solo appearance performing at 2022 Long Beach Pride on July 9.
Follow Bad Azz Brijion on Instagram, Twitter and YouTube.
© 2022, Seth Barmash. All rights reserved.