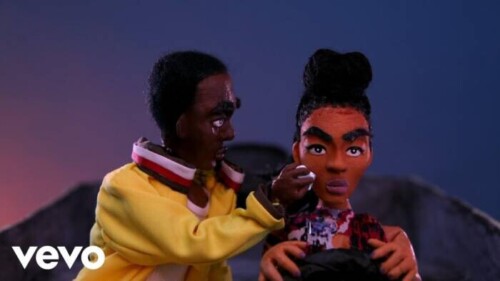 Earlier this year, Buddy released his sophomore album Superghetto, which featured 10 tracks with appearances by Ari Lennox, Tinashe, T-Pain, and Blxst, most notably on the well-received single "Wait Too Long." This week, he continues to build momentum for the album with the release of the video for "Bad News," a Carter Lang, Andrew Bolooki, Bink.o, Mano Ruiz, Goldwash, and 1Mind-produced clip that depicts a story about a self-proclaimed criminal running away from authorities:
According to Obsidian, the clip for "Bad News" starts out in an animated format, as an animated version of Buddy jumps into a miniaturized body of a woman. A young woman is enjoying a drink when a one-eyed individual presumed to be police wanders in, starting a fight. A getaway between Buddy and the cop ends in the cop becoming Buddy's doppelganger as the cop points his guns at Buddy. Following all of this, we are presented with a real-life Buddy at home eating cereal before heading to the garage when he realizes someone is walking through the room behind him (this is when the TV reads, "Is there another Buddy on the loose?"). Once more facing his clone, the duplicator loses the fight, leaving the original (or duplicate?) to relax after his triumph. This is a video you'll want to watch several times.
© 2022, Derek Charles. All rights reserved.