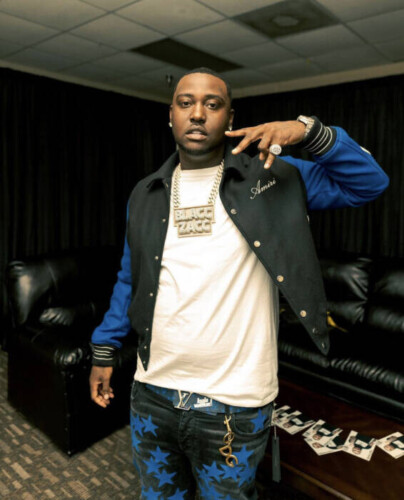 Today, Columbia, SC's ultimate trap-star Blacc Zacc (South Coast Music Group) unleashes his highly anticipated Life Of A Trapper album available on all DSPs. The 17-track collective is the first solo body of work that Blacc Zacc fans have gotten to stream since his debut album release Carolina Narco in 2020. Life Of A Trapper is all hits, and includes guest features from Icewear Vezzo (For Trappers Only), Toosii (Dead Opps) and more – meaning Life Of A Trapper basically reintroduces Blacc Zacc into the airwaves with nothing but quality and authentic content. 
This new album follows up Blacc Zacc's previous album release titled Walk Down Gang. The 2021 release was a collaborative project featuring rising artists 48 Eli and Fatt Loc, both currently signed to Blacc Zacc's label DME. Life Of A Trapper continues to give fans and newcomers further insight into Blacc Zacc's journey as a professional recording artist, being as though he's spent some time the last couple of years being a label owner and helping his artists as well. 
"Life Of A Trapper is the way of LIFE. It's about getting up everyday and working hard to gain revenue to provide for your family by any means necessary!" — Blacc Zacc.
Coming into the fourth quarter of the year head-first, Blacc Zacc is no stranger to having motion. Consistent with content, the official release of Life Of A Trapper Is also paired with an official visual for its title track. This highly anticipated album release is definitely one for the books and there's plenty more to come. Be sure to stream the official Life Of A Trapper album here. Stream the official "Life Of A Trapper"  video below:
© 2022, alanna. All rights reserved.