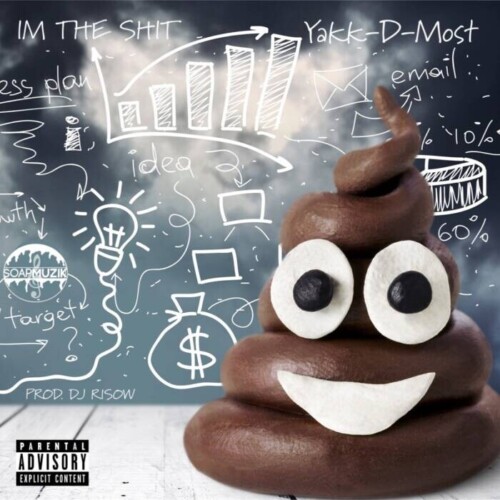 Because Yakk-D-Most is the Sh*t and he's BACK! Yakk releases a brand new banger for the world to hear and know that he's returned in the building loud as ever. Produced by DJ Risow, this joint is perfect to turn up to wherever you find yourself at. Check out the new record by the Soapmuzik representer and enjoy the comeback from the man who brought us "Music Notes and Dollar Signs". Do you got your S.O.A.P.?
Yakk-D-Most
"I'm The Shit"
https://open.spotify.com/album/6VIhX0SfN1ZW0ixjoak0TO
@Jo_Dredz on Instagram
Non-Stop Entertainment/SoapMuzik Productions
2022
© 2022, Logan. All rights reserved.