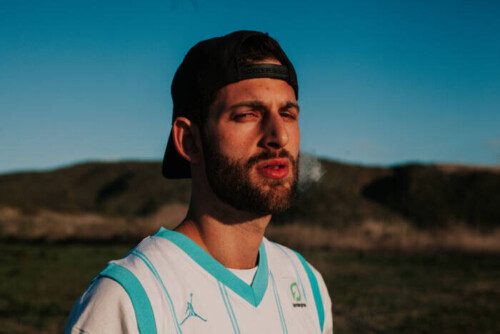 Following the release of his viral track, "IN THE PAINT," bicoastal rap star Canyon is back again with a brand new track, "FRIENDS."
Though he's known for his trademark raspy flows and heavy rap deliveries, this time around on "FRIENDS," the budding rapper has chosen to showcase his singing talents, giving fans a novel taste of his versatility.
"On "IN THE PAINT," I showed my fierce side, but on "FRIENDS," I'm showing a thoughtful side and that I can also sing," the rapper shared. "I think through my first three releases, the feedback I've gotten is that people really like my raspy voice and tight, aggressive flow, but on "FRIENDS," I'm showing that I have a lot of range," he added.
Taking a deep dive into the track, "FRIENDS" ventures into the world of genre-bending, offering listeners pop-esque melodies that mingle playfully over psychedelic and indie rock elements, all while CANYON smoothly sings: "Why can't we be friends?… You're more than my girl. You really really are my friend." 
The lyrics, which according to Canyon, are a "play on words, from the 1975 song "Why can't we be Friends" by War," describes the singer's ideal relationship. In this case, deep-rooted friendship, rather than just romantic feelings, is the main ingredient in his bond with his girlfriend.
A video accompanying the track is expected to debut in March, according to the rapper, who also revealed that he will be debuting his album MEANWHILE, a 12-track hip hop cut, by early April.
Speaking in a recent interview, Canyon shared, "MEANWHILE has one of the most eclectic and accomplished feature lists in hip-hop in the last 10 years. In addition to Raekwon and Jadakiss, Slim Thug, Big K.R.I.T., Kxng Crooked (FKA Crooked I from Slaughterhouse), Dizzy Wright, Lou from Paradise, and many other surprises will be on the album."
While the countdown for Canyon's newest project picks up speed, fans can enjoy his latest release, "FRIENDS," below.
© 2022, Bryson "Boom" Paul. All rights reserved.